How procurement plans can go wrong, according to Medius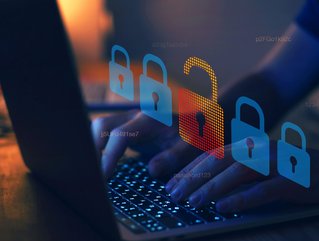 Choosing trustworthy business partners, preparing for cybercrime attacks & learning from past errors is essential for procurement team growth, says Medius
Every procurement team should have a list of business goals and everyday objectives to keep the team on the same track. But what can be just as useful, is a list of things to avoid.
Steering clear of the following mistakes can save a company time and money, as well as ensuring team cohesion.
IT company Medius has written a list of top procurement mistakes to avoid:
Cyber criminals will take any opportunity - so leave none
The quick switch to hybrid working caught many businesses off-guard, leaving security measures vulnerable and cyber criminals ready to pounce.
According to the U.S. Secret Service, cyber criminals stole close to US$100bn in COVID-19 relief funds. So far, 100 suspects have been arrested and US$2.3bn of the stolen funds have been recovered.
To be better prepared for future disruptive events in this volatile market, organisations must ensure that cybersecurity is a top priority.
Doing business with trustworthy groups
Ensuring orders are made with trustworthy businesses is also essential - regardless of how desperate a business or group is for something.
Take the example of the at-home COVID-19 tests procurement scandal. Connecticut officials signed an US$18mn purchase order for at-home COVID-19 tests with Jack Rubenstein CT LLC, despite being aware of an investigation into the pension fund of the owner Jeffrey Barlow and several other previous investigations.
At a time when the public trust was fragile, this was a PR disaster.
"The procurement team does basic research on contractors even when we procure quickly," said Lora Rae Anderson, DAS spokeswoman. "This information regarding his offence from 2007 was known. It did not pose a risk to public health and safety, nor taxpayer dollars, as no payment would be disbursed without receiving the product. Ensuring our residents have access to tools to stop the spread of a deadly virus remains our highest priority."
Learn from mistakes and be open about errors
As the saying goes, the only thing we learn from history is that we do not learn from history.
Studying one's past mistakes and looking for patterns where consistent errors were made is the key to personal improvement. While personal growth is private, procurement teams are not afforded the same discretion. So always be frank with your team - and expect honesty in return.