SIG hosts BidOps at Procurement Technology Summit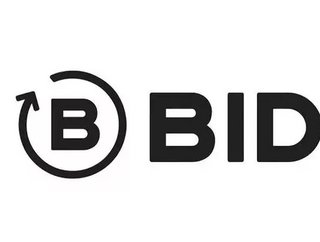 Procurement Magazine discusses predictive sourcing provider BidOps, who recently featured at the SIG Procurement Technology Summit 2021...
hosts hundreds of procurement executives and thought leaders from around the world. 
Following some of the most disruptive supply chain events, such as the boat incident and the global microchip shortage, SIG's Summit supplies a wealth of knowledge to sourcing teams regarding new product launches in the industry to kickstart their procurement strategies.
has recently appeared at the 2021 Summit and has seen a surge in interest in its predictive sourcing platform from manufacturing leaders.
BidOps Predictive Sourcing
BidOps provides predictive sourcing platforms that are capable of managing request for proposal(RFP), request for quotation(RFQ), request for information(RFI), reverse auction and spot buy.
The platform also comes with KPI dashboards to provide savings tracking and automated reporting capabilities.
"It's the only platform where you can run a fully autonomous RFQ with only a few clicks," says Edmund Zagorin, CEO, BidOps. 
"Sourcing teams are famously overworked. Many sourcing teams put in heroic efforts during the pandemic to secure enough PPE while at the same time re-negotiating office leases and corporate travel agreements. Now that businesses are re-opening, it's clear that sourcing teams need additional resources to continue delivering peak performance."
Over the past year, the company has shown great success, working with companies like Bel Brand, , and , growing by over 300%. 
sourcing leader, Jean-Michel Dos Remedios, spoke about the company's success working with BidOps predictive sourcing platform.
"In the procurement world, time is of the essence. Bid Ops has really helped to kickstart our digital transformation journey by giving us our time back through leveraging data and AI. These innovations make us faster, and the faster we get, the more we can accomplish, and the more successful we can be."
BidOps has recently taken on a new Head of Machine Learning and Data Science, Eric Buras, with whom the company has collaborated for some time. 
"Our engineering team is really excited by the results our customers are seeing," says Eric. 
"When you can see the price paid variation for the exact same item, it becomes clear that the savings opportunities are quite compelling."