Does Procurement Have A Culture? — Dawn Tiura, CEO of SIG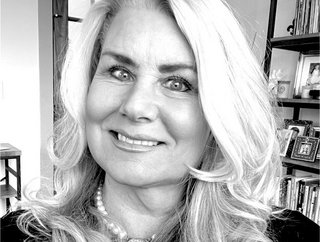 On a one-on-one interview with Dawn Tiura, President and CEO of Sourcing Industry Group (SIG), we ask about Culture and its relationship to Procurement
What is culture, and how does it relate to procurement?
Culture is really the internal environment of an organization. Originating at the highest level of an enterprise, Dawn believes that a company's culture cascades down from the C-Suite through to the mail room.
It is, as she states, a reflection of the values and integrity of the organization and the commitment of its people to a collective and greater vision. For Dawn, culture is more than a mission statement framed nicely on the wall. It ultimately represents the "truth" of who the company is and how it wants to be seen and valued by the greater world.
Attaining this high level of perceived value and recognition means that procurement's culture must be one of service-driven curiosity. As Dawn puts it, procurement professionals must be "plugged in" to the world and the events that shape it to understand how they can better serve the needs of the varied stakeholders both within and external to the enterprise.
In other words, Dawn believes that procurement professionals and their place in the bigger world cannot be confined or "siloed" to the traditional cost savings role.
Instead, she emphasizes the importance of expanding procurement's lens of responsibility and impact to include the understanding of geopolitical factors such as the war in Ukraine, supply chain disruptions caused by a potential rail strike, and navigating the bottom-line effects of inflation/shrinkflation.
How has the role of procurement shifted, and why?
In the context of the culture to which Dawn referred in her answer to the previous question, the role of procurement has "shifted" to one of having a greater understanding of its work's social, financial, and branding impact.
As she puts it, this impact has evolved from procurement's early days when a buyer's role was limited to "taking orders and placing orders."
No longer an adjunct function of finance, procurement in its own right must now actively engage with members of various business units and take the lead in driving the outcomes each must achieve in a rapidly expanding, increasingly volatile world.
Of course, a key part of this expanded transformation was and is procurement's ongoing ability to centralize and coordinate its activities into a cohesive and executable strategy.
In this regard, Dawn sees procurement as the central hub or nerve center of a successful enterprise's ability to achieve its core objectives.
What role does procurement play in things like ESGs, and Diversity and Inclusion?
Building on her belief that procurement is the nerve center driving enterprise success nowhere is this role and responsibility more evident than it is with achieving ESG objectives.
From the standpoint of ESG, Dawn stresses that procurement plays many roles, from building environmental questionnaires into RFPs and RFQs to integrating a diverse supplier portfolio into an organization's P2P system.
For Dawn, procurement's role isn't about simply facilitating ESG activity but championing it. Her fervor about "driving up" the importance of ESG initiatives is reflected in programs such as The Coalition for Gender Fair Procurement.
The coalition focuses on identifying and engaging companies that are "gender fair" by ensuring that both women and men are treated equally in opportunity and pay.
Ultimately ESG isn't only about doing the right thing but also the smart thing. Procurement will drive real enterprise value by taking the reigns of ESG programs while building and protecting the organization's brand.
What are the main barriers to positive cultural shifts in procurement?
According to Dawn, the main barrier to positive cultural shifts within the enterprise is leadership unwillingness or resistance to acknowledging and responding to a rapidly changing world.
As she succinctly states, there is a natural reflex reaction to resist change – especially on the front lines.
The mantra "we have always done it this way" can paralyze an organization if its leadership is not willing to step up and not only embrace the realities of a changing world but be a driving force of inspiration and action.
Leaders must become agents of change to effect change; otherwise, the company will stagnate, talent will move on to better opportunities, and procurement's value and prestige within an enterprise will rapidly decline.
What's one insight that you would like to share with your audience?
Procurement plays a significant part in third-party risk, ESG, diversity and inclusion, and helping divisions succeed.
To do this effectively, asserts Dawn, procurement professionals must be naturally and constantly curious, seeking ways to leverage emerging technologies to drive supply chain agility and resilience.
If procurement does these things, Dawn believes that the profession will not only be invited into the collaboration process but will also be seen as a trusted adviser.
What does the future hold for the role of procurement?
Dawn states with certainty that AI will be the linchpin of procurement driving optimal outcomes and values today and in the future.
Her panoply of procurement capabilities and value include cognitive procurement and predictive analytics and tools that can train procurement professionals to negotiate beyond simply engaging in a zero-sum exercise.
As she has always said, having a seat at the coveted table of leadership is not a right but a privilege to be earned and maintained through proactive and innovative thinking and doing.
Today, unlike any other period in the past, dramatic global events from the pandemic to geopolitical tensions and generationally diverse and widely dispersed workforces have elevated the profession to a higher level of awareness and expectation.
For procurement to be up to the challenge, Dawn believes that professionals must recognize that they must proactively adapt to change versus reactively responding to it. If the profession does this consistently, then the future is indeed bright for procurement and the stakeholders they serve!