Mercell buys Finnish e-procurement provider Cloudia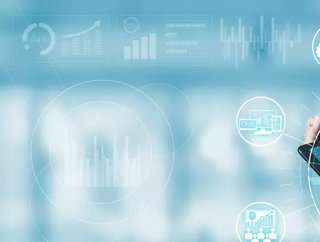 Mercell Holding ASA has purchased the Finnish company Cloudia, an e-procurement platform, acquiring 100% of its shares.
Mercell Holding ASA has announced that it has acquired the Finnish company Cloudia, an e-procurement platform, as part of a deal reportedly costing US$125.2mn. Mercell said that US109mn of the total sum will be "paid in cash" on finalising the purchase, which was completed on a cash and debt-free basis, while the remaining US$12mn will be transferred in Mercell shares during 2022. This is, however, subject to satisfaction of retention and performance targets, Mercell explained. 
As a Norwegian digital-tender systems provider, Mercell says it has carried out a private placement, raising capital of around US$48mn and conducting a tap issue of US$60.4mn of its existing US$132.7mn bond issue. The company claims that part of the net proceeds of the private placement will be put towards financing the acquisition. 
Terje Wibe, Chief Executive Officer of Mercell, said: "The acquisition of Cloudia represents another milestone in our consolidation of the Nordic market. Cloudia's strong position with public buyers in Finland offers an ideal fundament to expand the supplier side of the market and cross-sell our post-award solutions. 
"Further, the company has an experienced and strong management team and highly skilled employees, underpinning the impressive performance and results Cloudia has achieved. We look forward to including them in the Mercell family", he concluded. 
Also showing his excitement for the partnership, the Chief Executive Officer of Cloudia, Are Saarinen, said: "Joining forces with Mercell gives Cloudia the opportunity to become part of a pan-Nordic constellation, broadening our products and service offerings. 
"This will not only cement our foothold in the Finnish market but also provide significant opportunities in the Nordic and European markets. Our combined position will prove to be highly beneficial for the company, our employees, and our large and growing customer base", Saarinen said. 
Both companies plan to complete the project of the private placement by the end of June. 
What is e-procurement? 
There are three types of e-procurement: business-to-consumer, business-to-business, or business-to-government. E-procurement is similar to a standard procurement process in that it involves the purchase of supplies, work, and services, except that it is done online through the internet as well as other networking systems such as electronic data interchange and enterprise resource planning. 
The onset of the COVID-19 and the increase in the number of people working from home has lead to many procurement operations moving online, something which looks to become normal for many businesses in time to come.