JAGGAER signs digital solution deal with Ora Developers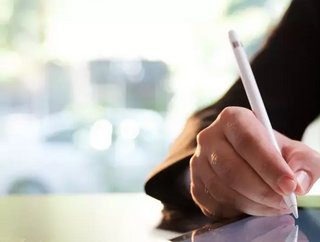 Digital procurement software and solutions company JAGGAER inks deal with leading Egyptian organisation Ora Develops to implement its software solutions
When you sign a deal with one of the leading real estate developers in the world, it's bound to turn some heads. And JAGGAER has succeeded in doing exactly that. The digital procurement software and solutions company has inked an agreement with highly successful Egyptian company Ora Developers to partner in the implementation of its software solution. By adopting JAGGAER's platform, Ora Developers hopes to transform its processes in anticipation of its clientele portfolio expanding simultaneously with its ever-increasing reputation.
Procuring the best deal for both parties involved
The deal will see JAGGAER's source-to-pay platform JAGGAER ONE aid in the digital transformation of Ora Developers' supplier and management processes, providing the means to streamline its services and ensure higher levels of customer satisfaction. The programme will allow for better sourcing decisions, rapid cycle times, and simplified and efficient data processes to build upon Ora Developers' already sterling reputation. 
"JAGGAER's SaaS-based source-to-pay solution was the perfect fit for our requirements," says Procurement Managers at Ora Developers, Heidi Hisham. "As a global company with roots in Egypt and representation in the markets including London, Cyprus, Grenada, and Pakistan, we need to ensure autonomy and connectivity in our procurement and supply chain processes while ensuring collaboration and involvement throughout the entire organisation.
"JAGGAER allows us to do this by developing a transparent environment where we can deliver consistent and repeatable processes to drive additional value as well as standardised approval throughout the sourcing process.
"Thanks to the advanced capabilities of JAGGAER's Sourcing and Supplier Management solutions, we can enhance our capabilities and identify and develop insightful strategic relationships with suppliers that allow us to discover new opportunities and increase value across the entire supply chain"
Digitalising company processes to maintain success
Ora Developers hopes the partnership will result in improved spend visibility, and processes such as supplier qualification and onboarding becoming more straightforward and less time-consuming. Supplier collaboration is similarly set for an innovative revamp as a result of streamlining the reviews of supplier performance and therefore delivering a more efficient process of monitoring and maintaining suppliers.
"Procurement has become a critical driver for global competitiveness and, in recent times, a driver of business continuity," says JAGGAER's Regional Vice President for the Middle East and Africa, Hany Mosbeh. "So it is crucial that best in class digital solutions are adopted to align with the organisation's overall strategy.
"We are pleased to support forward-thinking organisations such as Ora Developers who understand the need for intuitive solutions that can help drive their future buying decisions as well as streamline and strengthen their procurement processes."