Sustainably sourcing seaweed and solving the plastic problem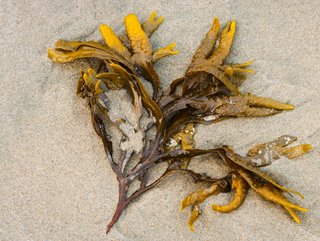 Sustainable sourcing is growing and Oceanum is exploring the many uses of sea plants to transform numerous industries from packaging to textiles
Procurement usually makes one think in term of planes, trains and automobiles. And boats. This bring us a little closer to the sea of change that's happening in the 'sea plant' industry.

From Spirulina for cholesterol, to Chlorella for immunity, sea-plants have (mainly in the supplements industry), started to make waves in the west.
However their sustainable and potentially eco-boosting properties are still relatively unknown to most consumers - but scientific evidence as well as the public interest is steadily rising.

Procuring these sea-plants in-line with growing demand may be an equally growing conundrum.
As part of the drive for sustainable solutions in almost every part of the world, companies like Oceanium are exploring the sustainable uses of sea plants and algae.

These sustainable solutions range from food and natural bioactive ingredients for industries like health and cosmetics, to innovative materials which have the power to reshape the packaging industry and solve much of the plastic-use puzzle that the ecosystem is facing.
Oceanum was started back in 2018 by Dr Charlie Bavington and Karen Scofield Seal, originally for the express purpose of making biodegradable packaging from seaweed, but it has since expanded its horizons.
"That journey has taken us in a really interesting direction," says Dr Bavington. "We've now identified a number of applications for seaweed-based material, not just in packaging. We're developing new materials from the natural polymers that seaweed contains, and they are fitting into all sorts of niches."
These niches range from seaweed-based soluble packaging all the way to textile fibres and film coatings. According to Dr. Bavington, the natural polymers in seaweed are highly biodegradable as well as durable which would make it ideal for compostable packaging uses.
Looking into Oceanum, Forbes states: "The company has also developed a fibre product that can be used as a thickener in gluten-free baking or fruit smoothies, and fucoidan and Beta-glucan extracted from seaweed to be used in a range of nutritional and cosmeceutical products."
Dr. Bavington added that Oceanum only ever work with sustainably-sourced, farmed seaweed because wild seaweed is a vital marine habitat that should be protected.
"There are a lot of environmental and economic benefits that come with enabling the seaweed farming industry," said Bavington. "It can help create jobs along coastal regions around the world and boost resilience, as well."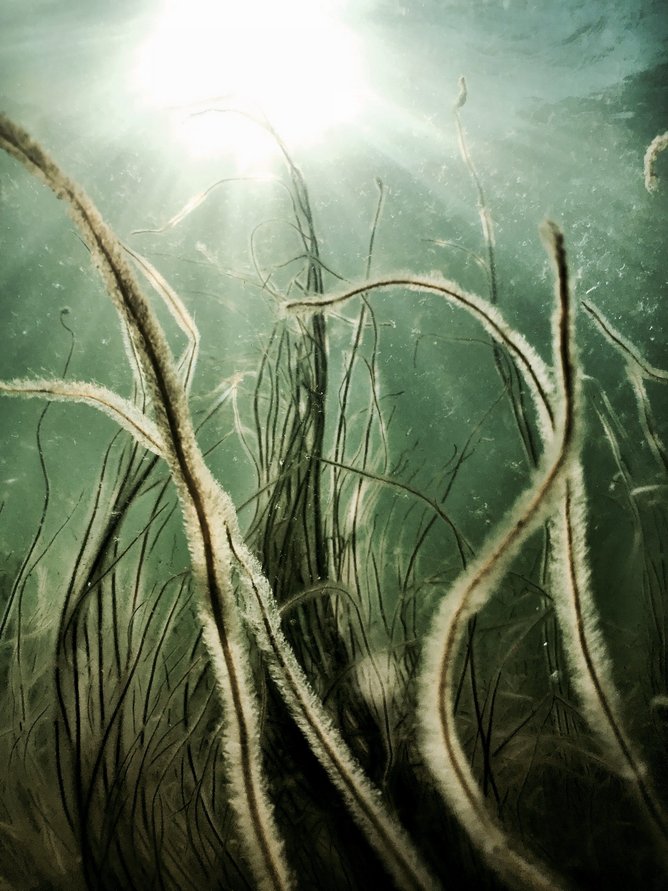 Oceanium has already received funding from the WWF, the EU and Innovate UK, which Scofield Seal said was a "real testament" to its business model and vision.
Scofield Seal said: "Our mission is to enable the seaweed farming industry because of the numerous environmental and social and economic benefits that come with it."
Senior director, impact investments at WWF, Paul Dobbins, said it invested in Oceanium because of the potential societal and climate benefits that seaweed farming provides.
Taken in isolation, seaweed and sea algae seem far removed from sustainability considerations until one realises just how many applications they potentially have, and just how many sustainability issues they have the potential to solve.
The trend is one among many sustainability initiatives which are driving the procurement world and beyond, and part of a growing understanding that has been growing for hundred of years.
Although there are currently notable barriers to corporate sustainability, a massive part of which is the existence of procurement initiatives to offset those barriers, the sea-plant innovations that are now taking place, just may have a potentially significant impact on many of the ecological ills that are troubling the planet.