Report reveals Mondelēz increase in plastic use to 197,000TN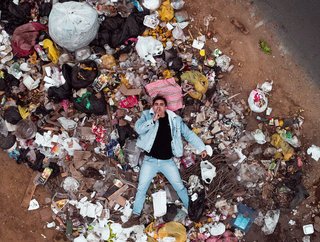 The newly published Global Commitment 2022 Progress Report shows Mondelēz's virgin plastic usage increases to 197,000 tonnes since 2019 despite ESG claims
Just yesterday, Procurement Magazine published an article concerning Mondelēz's (of Oreo, Milka & Cadbury) preemptive move to procure (and perhaps more correctly, to secure) cocoa supplies in light of growing demand.
In a Mondelēz press release the company announced that it will spend an additional US US$600mn by 2030 on its 'Cocoa Life Program' - an initiative which aims to escalate cocoa volumes and, it claims, "address environmental and human rights challenges and improve the livelihood of farmers who raise cocoa."
The Procurement Magazine article outlined that despite these claims, "the Cocoa production industry is not without controversy," since, "it has faced numerous challenges, including fluctuating prices, low farmer incomes, persistent child labour and ongoing impacts of climate change."
For these reasons, and contrary to Mondelēz's assertions of pro-ESG principles, "sceptics will see this as a PR move by Mondelēz, attempting to mollify the criticisms of ESG-conscious consumers."
Then, as if it weren't enough, the newly published Global Commitment 2022 Progress Report, in an apparent vindication of Mondelēz-critical voices revealed that the company saw an increase of 4% in its virgin plastic use, increasing its output to 197,000 tonnes since 2019.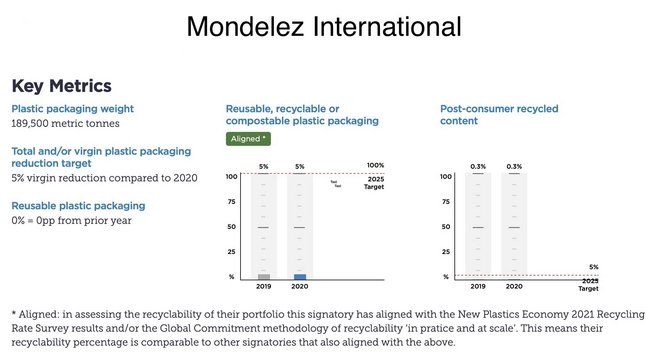 source: https://ellenmacarthurfoundation.org/
This stark increase in virgin plastic use flies in the face of ESG considerations and equally contradicts Mondelēz professing to be a company dedicated to sustainability.
The Global Commitments report states: "While strong progress is being made in some areas, key 2025 targets are expected to be missed. The prospect of not meeting all 2025 targets reinforces the urgency for businesses to accelerate action, particularly around reuse, flexible packaging, and decoupling business growth from packaging use.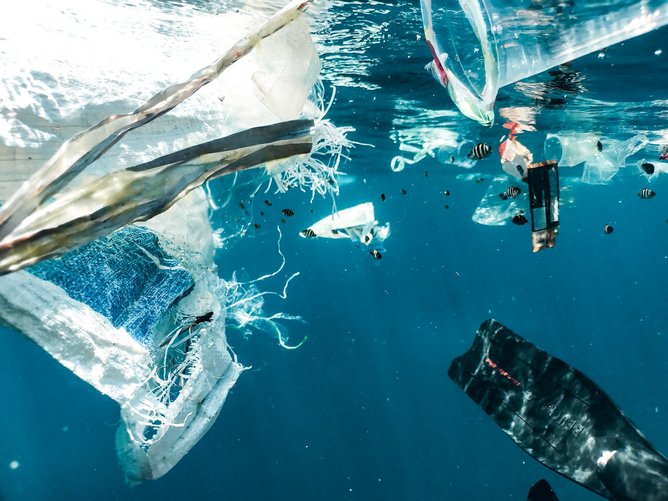 "Governments need to take immediate action to accelerate progress and have the opportunity to promote a high ambition level in upcoming negotiations for a legally binding instrument on plastic pollution."
With the exponentially increasing risks of global warming and climate change, unless there is a fundamental shift in the operating models of organisations across the planet, and unless triple bottom lines overturn the time-honoured, strictly-monetary and now-jaded, simple 'bottom-lines', the consequences will be dire for both profit and planet.