CIPS: Procurement needs help to tackle climate change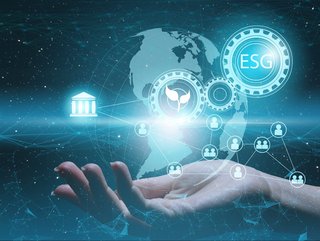 Global supply chain and procurement institute, CIPS, emphasises the need for collaboration to tackle climate change. Procurement can not do this alone!
Collaboration, teamwork, partnerships, and alliance are common phrases in today's modern procurement and supply chain functions. The disruptions and challenging risk environments that have fallen on organisations in the last few years have highlighted the need for a collaborative effort if we are all to thrive.
And sustainability is one such area where a joint effort is needed if our actions are to drive any real meaningful change.
Tackling climate change requires a collaborative effort
Speaking at the CIPS Sustainable Procurement Summit, Malcolm Harrison, group CEO at CIPS highlighted the need for procurement leaders to work closely with CEOs and embed themselves into the heart of a business in order to successfully tackle sustainability issues.
"Particularly at a time when procurement teams are having to focus on resilience, financial targets and sustainability, the most important thing is making sure the leader of your procurement team is really well engaged internally in the business because the sustainability agenda can't be owned by procurement. It can be delivered by procurement, but it has to be owned by the organisation. It has to be interwoven into the fabric and values of the organisation," said Harrison.
He added: "Those conversations between the head of your procurement function and CEO are incredibly important because if you try and do this on your own without the alignment from the rest of the business, guess what? It's going to be a lot more difficult."
Collaboration should be both internal and external
It is clear that collaboration will be important in the years to come, but it is not only for internal operations, organisations need to ensure they are collaborating both internally and externally to effectively tackle the sustainability challenge.
"There's a very important role the community has to play in terms of learning from each other. Saving the planet is not a competitive issue," said Harrison.
"Therefore seeing what other organisations are doing, stealing their best practices, working out where you can apply those and working with the community is the best way to do that."
With this open communication approach, procurement teams can be better prepared to meet their ESG goals.
"One of the great things about the profession is that most people in procurement know when something is competitive. These are non-competitive topics. There is no harm in sharing, no harm in collaborating. That has always been the case," continued Harrison.
"But now, rather than thinking, 'There's no harm in sharing', we need to say, 'We need to share, we need to collaborate'. [...] The world's focus on sustainability and these massive disruptions in supply chains all together happening at the same time has absolutely reaffirmed the importance of procurement and supply."