How procurement & supply chain can keep sustainability focus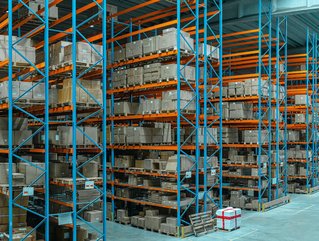 How procurement and supply chain can keep focus on sustainability
With procurement and supply chain management having so many priorities to juggle, how can they keep a focus on sustainability?
With complex supply chain and procurement operations attempting to cope with tight budgets, complex chains and a growing regulatory need for sustainability, leaders are currently spinning more plates than ever as they try to effectively balance supply chain demands.
Director of Sustainability and ESG at e2open Daniel Smith speaks to Procurement Magazine about sustainability at scale and how all aspects of a supply chain have to work together for a net-zero future.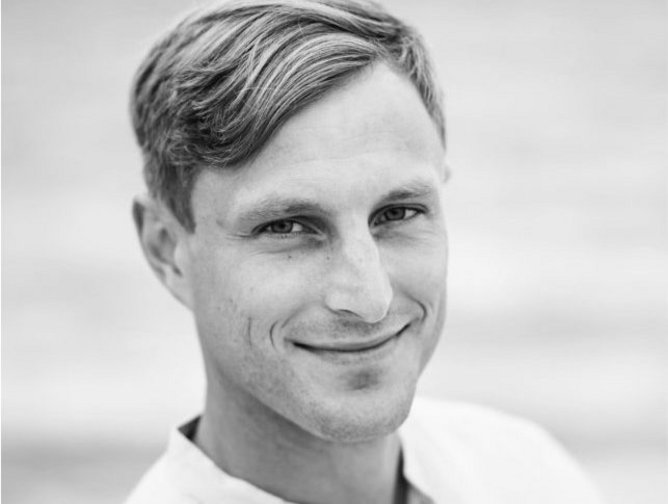 Daniel Smith, Director of Sustainability and ESG at e2open
What does the path look like towards a more sustainable supply chain and what are the first steps everyone should consider?
The first step is to understand the current picture in terms of Scope 3 emissions. This is the largest emissions category for most companies, and supply chains often present the biggest question mark when it comes to measuring the environmental impact of operations.
No matter a company's maturity, the best place to start is to understand what the supply chain looks like. This includes the number of tiers, the variety of suppliers and what they supply, and what the knock-on emissions are for those materials. Though many companies use averages to arrive at a Scope 3 calculation, soon a more granular understanding will be essential. However, that will be almost impossible without being able to tie emissions to distinct materials, business processes, and suppliers.
Increased transparency and collaboration between every link in the supply chain will build the foundation for success.
How difficult is it to balance scalability and sustainability, and how can they be included into a supply chain and procurement strategy?
Visibility is clearly vital to scale operations and enables meaningful and accurate measurements of Scope 3 emissions. Fundamentally, scalability and sustainability are related concepts when building a supply chain strategy.
For example, consider a company that manufactures capital equipment that its clients use to drive their day-to-day operations. This equipment is sophisticated and complex, and the value it provides depends largely on its uptime. If the equipment breaks down, client operations grind to a halt, at tremendous financial and opportunity cost to clients. Because of this, it is extremely important to have plenty of inventory available to repair the equipment quickly when needed, keeping downtime to a minimum.

Why is transparency essential to make these ideas work?
These efficiencies can only be achieved with enhanced transparency and collaboration both internally and with clients, suppliers, and other partners. Free-flowing data and total visibility informs these proactive decisions and enables leaders to balance sustainability and scalability effectively.
How vital is it to have a firm control of all the data to make strategic decisions?
Bringing all company-wide and partner data together drives better business. Partners related to sourcing and manufacturing, flows of materials and components, transportation and logistics activities, cross-border regulations, and even partners used to store and distribute products create a complex, sprawling network. Ideally, all these partners, processes, and data would exist together in one collaborative space without silos, enabling the company to model changes in real-time and optimise processes. Stakeholder engagement and collaboration are vital to make this vision a reality. Ensuring sustainability and resiliency involves the buy-in of partners to share data and work together. This also benefits them, creating a more sustainable ecological and business environment.
How important are partnerships in making this work?
To lay a foundation for this work, it is important to gain end-to-end visibility and create a culture of collaboration across the entire value chain. Every efficiency gained in operations is one which will pay dividends as the business grows - and vice versa. When organisations can orchestrate the whole, not just disconnected parts, this is where scalability and sustainability will thrive.
Read more about the top 10 ways to make procurement practices more sustainable and how SAP is focusing on procurement to cut their carbon emissions.
*************************************************
For more insights into Procurement & Supply Chain - check out the latest edition of Procurement Magazine and be sure to follow us on LinkedIn & Twitter
Other magazines that may be of interest - Supply Chain Magazine | Sustainability Magazine
Please also check out our upcoming event - Procurement & Supply Chain LIVE in London at the BDC on Sept 26/27th 2023
*********************************************
BizClik is a global provider of B2B digital media platforms that cover 'Executive Communities' for CEOs, CFOs, CMOs, Sustainability Leaders, Procurement & Supply Chain Leaders, Technology & AI Leaders, Cyber Leaders, FinTech & InsurTech Leaders as well as covering industries such as Manufacturing, Mining, Energy, EV, Construction, Healthcare + Food & Drink.
BizClik, based in London, Dubai & New York offers services such as Content Creation, Advertising & Sponsorship Solutions, Webinars & Events.