Asahi Kasei and Mitsui: An alliance for low-carbon plastics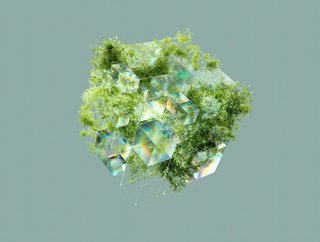 Asahi Kasei and Mitsui: An alliance for low-carbon plastics
Asahi Kasei & Mitsui join forces to establish a robust supply chain for bio-methanol, empowering the production of diverse low-carbon engineering plastics
In response to the urgent need to combat climate change and achieve carbon neutrality by 2050, companies worldwide are placing greater emphasis on reducing greenhouse gas (GHG) emissions within their supply chains.
As a key player in the engineering plastics industry, Asahi Kasei is at the forefront of these efforts, demonstrating its commitment to minimising GHG emissions by incorporating biomass-based materials, including Tenac™ polyacetal (POM) resin, into its product offerings.
Recognising the significance of this endeavour, Asahi Kasei has joined forces with Mitsui, a renowned multinational conglomerate, to collectively address the sustainability challenges faced by the industry.
Asahi Kasei's commitment to a carbon-neutral and sustainable world
The Asahi Kasei Group stands firmly dedicated to making substantial contributions toward achieving a carbon-neutral and sustainable world.
Guided by their unwavering "Care for Earth" perspective, the company consistently explores initiatives aimed at harnessing the potential of biomass raw materials, integrating recycled inputs, and embracing renewable energy sources.
By continuously refining their products and services to embody these sustainable characteristics, Asahi Kasei endeavours to surpass the expectations of both customers and society as a whole.
Their medium-term management plan for fiscal 2024, aptly titled "Be a Trailblazer," underscores the importance of deepening collaborations with other organisations to further augment their sustainability efforts and drive positive change.
Mitsui's pledge to reduce Scope 3 GHG emissions
Mitsui, in its pursuit of environmental sustainability, is steadfast in its commitment to reducing Scope 3 GHG emissions for its customers.
Leveraging its extensive expertise, knowledge, and diverse product portfolio, which includes low-carbon methanol such as bio-methanol, Mitsui aims to contribute significantly to the sustainable development of society as a whole.
By offering innovative solutions and promoting responsible practices, Mitsui plays an instrumental role in empowering businesses across various sectors to minimise their environmental footprint and achieve their sustainability goals.
Crafting sustainable supply chains: The content of the initiative
In the United States, Mitsui has established a reliable procurement process by harnessing renewable natural gas (RNG) derived from municipal waste landfills.
This RNG is subsequently converted into bio-methanol through the application of the mass-balance approach, a transformative process executed at Fairway Methanol, a local joint venture.
Asahi Kasei and Mitsui have taken proactive steps to ensure the utmost transparency and credibility in their supply chains by attaining the esteemed International Sustainability & Carbon Certification (ISCC PLUS certification).
Partnerships to procure bio-methanol: Towards net zero
This certification serves as a testament to the sustainable attributes of their final products, instilling confidence in consumers and fostering a greener future.
This strategic collaboration between Asahi Kasei and Mitsui enables Asahi Kasei to procure bio-methanol manufactured by Mitsui and utilise it as a primary raw material for the production of diverse types of engineering plastics.
By employing the mass-balance approach, Asahi Kasei can effectively allocate this environmentally friendly resource throughout the entire production process, facilitating the creation of low-carbon engineering plastics that possess the same high-performance characteristics as their conventional counterparts.
Future prospects: pioneering sustainable solutions
As the world continues to grapple with the challenges of climate change and environmental degradation, the partnership between Asahi Kasei and Mitsui holds immense potential for driving sustainable solutions and shaping a greener future.
Both companies remain resolute in their commitment to advancing their sustainability agendas and contributing to global efforts for a more sustainable planet.
Asahi Kasei is poised to intensify its focus on research and development, exploring cutting-edge technologies and innovative manufacturing processes that further enhance the sustainability of their products.
The collaboration between Asahi Kasei and Mitsui represents a significant step forward in driving sustainable transformation within the engineering plastics industry.
With a shared vision of a carbon-neutral and sustainable world, both companies are committed to minimising GHG emissions, adopting renewable resources, and pioneering innovative solutions.
Through their partnership, Asahi Kasei and Mitsui aspire to set new benchmarks for sustainable procurement practices, inspire industry-wide change, and contribute to a greener future for generations to come.