Procurious: Procurement teams being forced to "cut corners"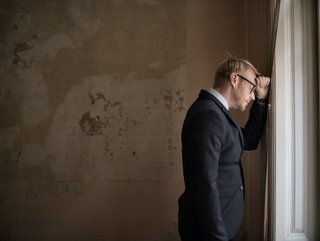 A report by Procurious/Ivalua reveals the mounting pressures on procurement are now being internalised and leading to the cutting of corners
An astonishing 32% of procurement teams have "cut corners" with their sourcing criteria to secure supply, a new Procurious report has revealed.
The research was sponsored by Ivalua, and delivers a stark picture of the pressures that are being put onto Procurement teams due to inflationary testing-grounds.
Already existing external pressures in the form of pandemics and wars have already had dire effects on procurement as well as the entire supply chain, with this new report now outlining the build-up of pressures internal to procurement organisations on an international scale.https://procurementmag.com/procurement-strategy/scoutbee-russia-ukraines-effects-on-procurement-supply
Eighty-one percent (81%) of procurement and supply chain professionals around the globe feel pressured by executives to respond to challenges "more quickly and effectively", according to the report.
The study found a steep majority of respondents identifying inflation (88%) as well as supply chain disruptions and shortages (82%) as the main factors pressuring procurement.
But the pressure is being applied as a centripetal force, from economic and geopolitical loci, inwards to procurement departments and then down through the chain from senior procurement executives and ultimately onto their procurement teams.
The system of course, is not a closed-one, with ramifications that the stress suffered by procurement teams will inevitably feed back out into the wider economic milieu.
The report shows that 52% of respondents are prioritising business continuity and operational resilience over other objectives, with 46% focusing on customer satisfaction, service, and experience.
Given the current market challenges and geopolitical uncertainties only 7% see ESG outcomes as a priority, which is in stark contrast with strengthening regulatory frameworks and demanding consumer preferences requiring more transparency to combat greenwashing.
"Lowering due diligence standards can lead to unexpected quality, ethical, or sustainability issues", said Alex Saric, Chief Marketing Officer at Ivalua.
"Cutting corners and working with risky suppliers can not only lead to regulatory fines or penalties but also significantly damage an organisation's brand with consumers and reputation with other key stakeholders such as investors and future talent."
If a holistic approach is not taken, and if buffers against the pressures on procurement and supply chain pressures are not quickly implemented, the consequences could be unstoppable and spell very bad news for procurement professionals, teams, departments and entire organisations on a truly global scale
"Saric added: As the Procurious report illustrates, a digitalised approach to procurement is now more important than ever to enable supply chain teams to cope with the ongoing pressure of disruptions, stock-outs, inflation, and widespread political instability without negatively impacting other objectives.
"Procurement teams need greater investment in people, processes, and technologies to uphold sourcing standards, maintain ESG commitments and values, navigate today's stormy markets and insulate their organisations against future headwinds".