Procurement stress 'taking toll', as supply chain woes bite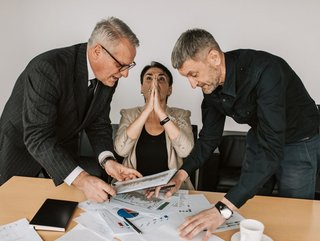 UK parliament hears that stress levels in procurement are affecting the function's ability to recruit new talent, with the situation unlikely to improve
Ongoing global supply chain disruption and shipping uncertainties are placing procurement professionals under "intolerable strain", the UK House of Commons has heard from one of the world's top supply chain experts.
Richard Wilding, Emeritus Professor in Supply Chain Strategy at Cranfield School of Management, told the UK parliament's International Trade Committee that procurement environments at present are "volatile, uncertain, complex and ambiguous".
He added: "I think it's very important to recognise the strain this is putting on those supply chain professionals and procurement professionals within the industry. We're starting to pick up on a lot of people who are quite stressed. It's starting to have a toll on the number of people in the profession."
Wilding's comments echo a recent LinkedIn poll, posted by the noted procurement thought leader, Jon Hansen. The poll suggested the most stressful part of being a procurement professional is 'juggling competing priorities' (42%), followed by 'high pressure deadlines' (30%), and 'demanding customers/suppliers' (20%).
Procurement facing trying times globally
Wilding was talking about the situation in the UK, but really he could have been referencing any country.
How quickly things change, for only in February we reported on how procurement professionals were celebrating the fact their stock had never been higher, thanks to the pandemic shining a light on the function's strategic importance.
Back then, we reported on how a survey showed that procurement – one of the most under-valued professions in supply chain – had seen its stock rise to new heights.
According to the The CIPS/Hays 2021 Procurement Salary Guide survey, almost three quarters (73%) of procurement professionals said directors and heads of other departments now have a better understanding of what the function offers, and that procurement is "very much valued" in the organisation.
The survey also revealed that more than half of respondents (59%) said they had never been more involved in projects from the outset.
But now it seems the benefits the pandemic gave procurement with one hand, the post-pandemic world of uncertainty and disruption is taking with the other.
Worryingly for procurement, the "stress" referenced by Wilding could augur a whole new raft of problems.
Vincent T. Covello, Director of the Center for Risk Communication, has researched the effects of stress in the workplace, and found that it reduces our ability to process information by 80%. In a profession as network-driven as procurement, that can only be bad news.