Ivalua: Procurement strategies for post-Covid-19 recovery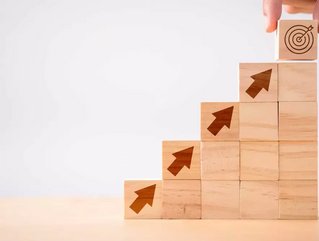 Ivalua: Procurement's road to Covid-19 recovery. Ensuring supply chain continuity, identifying new revenue opportunities, and improved decision makin...
Research conducted by Forrester Consulting and commissioned by shows how disruption caused by the global pandemic has changed procurement and supply chain strategies around the globe. Not surprisingly, the worldwide study found that procurement's role has grown in importance, with 85% of respondents indicating that executive leadership recognises procurement's role in revenue and margin growth.
Due to Covid-19, 50% of organisations are increasing investment while 23% reported to be decreasing investment.
Procurement has also become more strategic, focusing on supply chain resilience and fueling growth. For 65% of organisations, Covid-19 increased the priority of ensuring supply chain agility and continuity (65%), identifying new revenue opportunities (64%), and improving decision making (64%).
Outdated technology, however, continues to be a stumbling block, hindering procurement strategies and limiting overall value and top-line growth. Laid to blame are:
overly dispersed data (72%)
unactionable data (70%) 
a lack of embedded best practices (70%) 
rigid systems that don't support new ideas (75%)
processes and systems that don't enable effective, scalable supplier collaboration (71%)
a lack of integration among source-to-pay systems (71%)
"For many organisations, procurement was crucial to keeping supplies flowing during the pandemic and minimising the impact on profitability. But at many, COVID-19 exposed weaknesses in outdated procurement processes, tools, and data that limited agility and impacted decision-making," comments David Khuat-Duy, Corporate CEO at Ivalua. "Now is the time to digitalise procurement and use it as a growth driver. This means using data to find new revenue streams and unlock supplier-led innovation. If procurement leaders don't overcome technology challenges now, they risk missing growth opportunities and ensuring resilience for the future." 
The high costs of dirty data
Proper inventory management is a key factor to mitigating the risks that lay within your supply chain. Poor quality and inaccurate inventory data can lead to disruptions to production, impede your ability to service your customers and impact your profit margins. According to the study, because of inflexible procurement tools and poor data quality:
47% of organisations experience cancelled or lost orders
45% of companies saw revenue loss
44% faced reduced profit margins
49% of organisations said they were penalised by a third-party marketplace for missing Service Level Agreements (SLAs)
Poor inventory management also has high impacts on cash flow. At least once a month 47% of organisations surveyed experienced overstock at a particular location, accumulating storage fees and incurring additional costs. 
Procurement strategies for restoring growth
To restore revenue growth, 45% of organisations are aiming to improve supply chain responsiveness and reliability, 42% are looking to reduce product costs, and 40% want to improve time to market.
To improve supplier-led innovation, the top strategies followed by procurement organisations include leveraging technology to improve information sharing and communication (49%), increase visibility into the timeliness of payments (48%), and to provide structured framework or processes around supplier led innovation (47%).
"As organisations transform procurement strategies to focus on growth, they must take a more holistic approach. This means engaging all stakeholders from the offset, collaborating to identify new revenue opportunities, and choosing the right technology to support strategic objectives," concludes David Khuat-Duy, Corporate CEO at Ivalua. "Smart procurement technology helps free capacity, improves quality of and access to insights, and enables scalable supplier collaboration. This gives organisations the control and visibility they need to help them on the road to recovery."