Inspired PLC: a leader in energy cost & net-zero strategies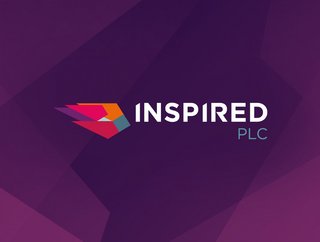 Inspired PLC: a leader in energy cost & net-zero strategies
Through expert insight and tailored advisory services, Inspired empowers businesses to manage their energy costs, consumption and net-zero strategies.
Inspired PLC are a leading technology-enabled service provider supporting corporate businesses to control energy costs and transition their journey to net-zero carbon.
Energy is a significant overhead and now a board-level concern for UK organisations. Inspired provides the expert insight and tailored advisory services to help businesses manage their costs, optimise energy consumption and reduce their carbon emissions.
Inspired also helps clients prove their net-zero and ESG credentials to their investors, customers and other stakeholders.
"We know that reaching net-zero is a massive challenge for any organisation, but with the right support and advice, businesses can achieve these goals in a commercially and operationally beneficial way," says Alex Mackey, Account Director at Inspired PLC.
"Our purpose can be summarised as helping businesses manage their journey to net-zero and responding to the climate emergency whilst controlling their costs.
"Our solutions create clear and actionable long-term plans to help realise these goals."
Corporate businesses face pressures from all sides. The energy crisis and the extreme prices we saw in 2022 serves as a timely reminder for businesses to invest in professional energy procurement. This activity remains a complex task requiring specialist expertise. The use of energy now carries added responsibility as well.
Investors, customers, employees, and the supply chain are concerned with the carbon impact associated with energy uses.
An effective energy procurement strategy can help reduce corporate risk, boost resilience and – for those that prioritise sustainability – create new value for organisations.
Inspired help their clients by managing all aspects of their energy and sustainability programme through the lens of what they refer to as the 4Cs of Cost, Consumption, Compliance and Carbon. These "4Cs" are the major challenges that organisations face and are cornerstones of the services they deliver.
Co-operatives, owned by members, aim to positively impact their communities, including the environment. Energy and carbon contribute significantly to their operational costs due to their large and diverse portfolios. While energy and sustainability may seem complex, they present opportunities to minimise environmental impacts.
As a result, Inspired has segmented its operations into four divisions. The Assurance Services Division helps corporate businesses manage energy costs through procurement and energy accounting. The Optimisation Services Division aids businesses in meeting net-zero goals by reducing consumption and carbon emissions. The ESG Services Division delivers an end-to-end solution for investors and businesses to make effective compliance disclosures and transform them into effective ESG impacts. Finally, the Software Services Division offers proprietary software that underpins all of the group's other services. By bringing these divisions together, Inspired can deliver a comprehensive strategy to meet all their clients' energy needs.
Mackey concludes: "In light of the mounting challenges businesses encounter in addressing sustainability and ESG concerns, it is crucial for them to engage expert advisors who can demonstrate to their stakeholders a comprehensive plan to effectively manage costs, achieve carbon neutrality, and enhance their ESG performance.
"The Inspired team can be trusted to handle negotiations and contractual terms. We will collaborate closely with you to customise a procurement strategy that aligns with your specific needs, financial resources, and risk tolerance."
Read full digital report HERE