How procurement strategy will help Mars reach net-zero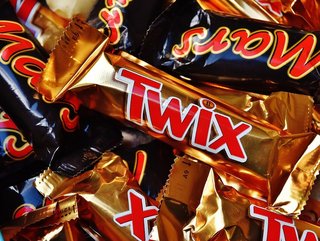 Mars Net-Zero Roadmap
Mars has published an action plan to accelerate towards achieving Net Zero, including a target to cut carbon in half by 2030 across its full value chain
Their 'Net Zero Roadmap' involves investing $1b over the next three years alone to drive climate action, from farm to table and pet food bowl, supply chain to store, and home to veterinary clinics.
The strategy incorporates an understanding of how supplier engagement, supply chain and procurement impacts their environmental footprint, as 80% of it comes from their inputs such as raw materials, packaging and logistics.
The roadmap states 'We won't deliver on our goal without changes to combinations of what we buy, how we buy it, and how our suppliers make it,' and also they way they engage with suppliers is 'critical' to their success of achieving net-zero.
As with other changes to their operating model, they are working to embed climate into their broader supplier management process, rather than simply bolting on a GHG footprint management request.
Instead of just having their suppliers set targets, they are wanting to build understanding and awareness of the topic to set the stage for procurement discussion focused on their performance in delivering greenhouse gas reductions.
The roadmap also sets out how they will use all of their procurement tools, such as peer benchmarking, requests for solution processes, continuous improvement targets, co-investment and longer term contracting.
Poul Weihrauch, Mars CEO said: "2050 can seem to be in the distant future, but the progress we make in the next seven years is critical. My generation of CEOs has the ability and responsibility to deliver actual emission reductions and put business on a clear path to Net Zero by 2050. That's why Mars is committed to delivering a 50% reduction in GHG by 2030. We cannot wait for the economy to improve; we must push forward with investments that protect our business today and in the future. As I have said before, profit and purpose are not enemies. Investment in climate is not a trade-off between planet and productivity, or between environment and employment. Consumers and our Associates clearly want both – and so do we. Investing in emissions reductions is sound business policy, it is achievable, affordable, and it is absolutely necessary."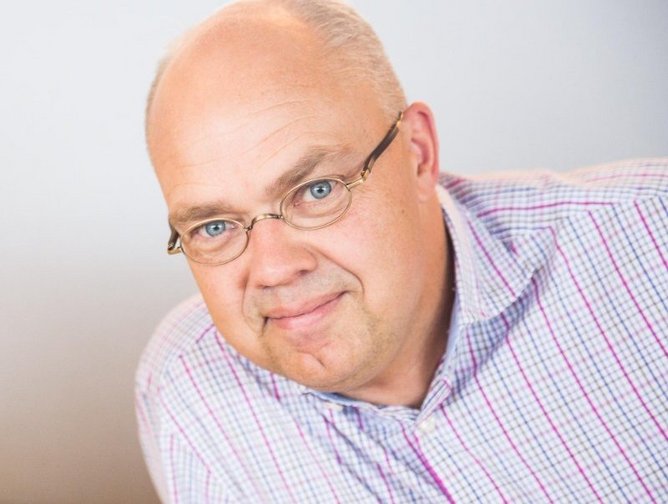 Poul Weihrauch, Mars CEO (Image: LinkedIN)
Barry Parkin, Mars Chief Sustainability and Procurement Officer, said: "Mars has always followed the science, and the science says we must cut our emissions across our full value chain by 50% by 2030. Science points us to five fundamentals that Net Zero roadmaps should consider to deliver real impact, for example that there is no place for exclusions or exceptions and that we must prioritise performance over promises. In preparing our roadmap, we've learned that this is both entirely possible to deliver with existing science and technology as well as entirely affordable. We can both grow our business and cut emissions. I hope our roadmap clearly and powerfully demonstrates what Mars is doing and, critically, what we believe needs to happen at scale to help tackle the worst impacts of climate change."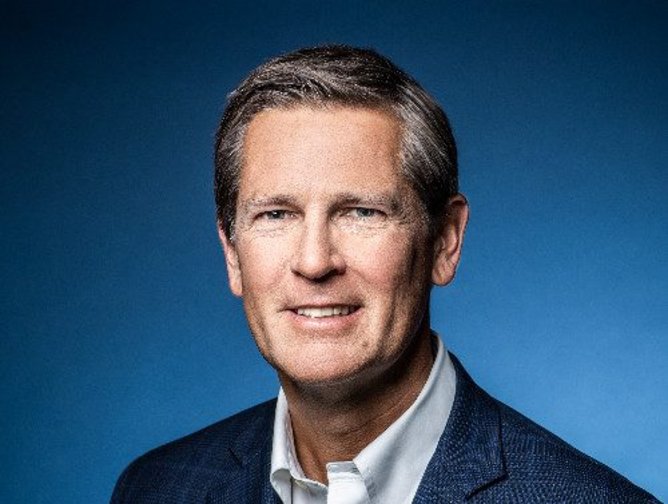 Barry Parkin, Mars Chief Sustainability and Procurement Office (Image: LinkedIN)
Net Zero focus
Transitioning to 100% renewable energy – by changing how it powers its factories, offices and veterinary hospitals, addressing energy used by farmers, how it sources ingredients, and even the energy used by customers (retailers) and by consumers and pet owners at home.
Redesigning its supply chains to stop deforestation – by enhancing transparency and traceability of key ingredients such as cocoa, soy, and beef.
Scaling up initiatives in climate smart agriculture – by working with farmers on regenerative agriculture, optimising sourcing, and switching to renewables.
Optimising recipes – developing new lower GHG-footprint ingredients for snacks and human-food dishes, as well as alternative proteins for pet food.
Improving and optimising logistics – redesigning networks, the type of transport Mars relies on and the energy sources used, e.g., electrification of vehicles or potential green hydrogen.
Embedding climate action in the business – embedding climate reductions into its governance and business planning, including it as a shareholder objective, in variable remuneration plans of senior executives, in investment planning processes, in its merger and acquisition strategy, etc.
This work follows up on a programme Mars launched in 2021 called Supplier Leadership on Climate Transition, where alongside some peers, the company sponsored and invited suppliers to a bootcamp lead by Guidehouse who took supplier partners on a journey through better understanding of climate and setting science based GHG targets.
*************************************************
For more insights into Procurement & Supply Chain - check out the latest edition of Procurement Magazine and be sure to follow us on LinkedIn & Twitter
Other magazines that may be of interest - Supply Chain Magazine | Sustainability Magazine
Please also check out our upcoming event - Procurement & Supply Chain LIVE in London at the BDC on Sept 26/27th 2023
*********************************************
BizClik is a global provider of B2B digital media platforms that cover 'Executive Communities' for CEOs, CFOs, CMOs, Sustainability Leaders, Procurement & Supply Chain Leaders, Technology & AI Leaders, Cyber Leaders, FinTech & InsurTech Leaders as well as covering industries such as Manufacturing, Mining, Energy, EV, Construction, Healthcare + Food & Drink.
BizClik, based in London, Dubai & New York offers services such as Content Creation, Advertising & Sponsorship Solutions, Webinars & Events.