Sustainability priorities: CFO insights and 'True' Net Zero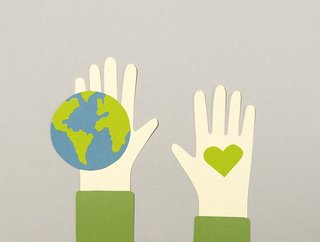 Sustainability priorities: CFO insights & True Net Zero
New research highlights CFO commitment to sustainability, while open energy market's 'True' platform offers data-driven solutions for net-zero strategies
In a recent study commissioned by Open Energy Market, a leading energy procurement specialist, it has been revealed that sustainability holds significant importance for Chief Financial Officers (CFOs), with more than half (53%) considering it a crucial aspect of their role, and one-third (33%) ranking it as one of their primary responsibilities.
Despite this recognition, CFOs face practical challenges in implementing sustainable initiatives.
The survey, which gathered insights from 150 CFOs in the UK, identified key barriers hindering progress in sustainability investments.
The most common obstacles cited by CFOs include increased overhead costs (27%), managing financial risk (24%), and the complexity of renewable technologies (21%).
Added to this, 44% of CFOs recognise the finance department as the most critical function in driving sustainability within their organisations.
Larger companies place even greater emphasis on facilitating the transition to net zero, with 37% of CFOs prioritising this goal in the next twelve months, surpassing the countrywide average of 26%.
Notably, nearly half (48%) of CFOs identify room for improvement in aligning procurement and sustainability teams, suggesting that comprehensive financial insights and a cohesive approach are necessary to build stronger business cases for renewable investments and engage finance teams effectively.
A True platform offering true procurement solutions
The findings coincide with the launch of Open Energy Markets innovative net zero platform, True.
This innovative platform integrates an organisation's real energy procurement costs with their net zero strategies, providing a unified solution for sustainability, procurement, operations and finance teams.
By utilising True, businesses are able to develop robust, financially viable models that accurately demonstrate the return on investment (ROI) and impact of renewable investments, ultimately fostering stronger financial-grade businesses.
The survey results indicate that a significant majority of CFOs (85%) believe that achieving net zero is essential for sustainable business growth.
Open Energy Market's CEO weighs-in
Chris Maclean, CEO of Open Energy Market, expressed encouragement regarding the commitment of CFOs to prioritise sustainability.
Maclean emphasised the importance of accurate insights, robust modelling, and an understanding of market volatility in making sustainability initiatives accessible to all organisations.
He said that True, the innovative platform offered by Open Energy Market, addresses these needs by providing accurate data and insights for robust sustainability business cases and effective carbon-neutral strategies.
By replacing conjecture and static spreadsheet models with dynamic, bespoke financial modelling, True instils confidence in decision-making, accelerates action, and expedites the journey to net zero.

The challenges (and solutions) of going-green
CFOs face numerous complex considerations when implementing green energy initiatives.
The primary reasons for delays include the lack of cost-effective solutions for renewable implementation (40%), the absence of technologies offering investment-grade cost-benefit analytics for the energy mix (37%), and limited access to expert partners and advisors to support renewable implementation (28%).
With its data-driven capabilities, True can help change-makers and environmentally conscious businesses with real-time visibility into the effectiveness of their energy mix.
This enables them to save costs, gain greater control over net zero strategies, and make informed sustainability decisions.
As businesses collectively work toward achieving net zero goals, having up-to-the-minute data and insights on energy costs and net zero strategies is paramount to expedite progress.
The Open Energy Market's True platform, integrates these elements into a single, user-friendly solution, empowering change-makers with the confidence and conviction to drive real, positive and sustainable change, in procurement and beyond.