How Strategic Sourcing Empowers Procurement Leaders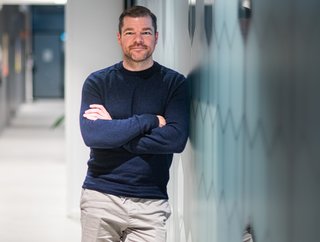 Gregor Stühler, Co-Founder & CEO at Scoutbee demonstrates how Strategic Sourcing can empower Procurement Executives to take control in times of uncertainty
The pressing issue of strategic sourcing: "I think, if we've learned anything over the last couple of years," says Gregor Stühler, Co-founder and CEO at Scoutbee, "it's that nothing is certain, except perhaps, more uncertainty. Strategic sourcing can help build stable supply partnerships to keep organisations' operations running smoothly in tumultuous times.
"It can also help when it comes to risk management, as closer supplier relationships help companies identify and resolve potential problems quickly, before they become major issues. This also involves seeking out alternative sources in case natural disasters, geopolitical events or other crises cause disruptions in the supply chain."
The value strategic sourcing can provide to organisations
Stühler says that strategic sourcing allows companies to align their sourcing goals with their business goals, increasing efficiency and minimising risk within the supply chain. "Companies can use strategic sourcing to make their procurement processes less myopic and cost-focused. Once they have a sourcing plan, it will enable them to develop a flexible, agile system that adds to the overall value of their business's long term goals and strategies."
According to Stühler the first step is to analyse business needs and historical spending, followed by drawing up a strategic plan, and then carrying out data collection and market analysis to determine which suppliers to work with. "Once the suppliers have been chosen, strategic sourcing also involves continually evaluating performance and enhancing the process on an ongoing basis," he says.
"This practice of putting suppliers under the microscope, based on more than just their product costs, also means that business goals can be matched with the best possible suppliers in order to achieve them, creating high value at low cost."

How important is strategic sourcing to sustainability efforts?
"I believe it's extremely important." says Stühler. "In terms of driving sustainability and broader ESG goals, this can be very tightly defined in strategic sourcing activities."
Regardless of how supplier sourcing is conducted - manually or using technology - organisations are increasingly taking into account what's important to their overall ESG objectives - sustainability, diversity, risk, etc. They are paying more and more attention to ensuring that this is clearly communicated when scouting for, and selecting new suppliers, potentially going down to a very detailed level of shortlisting, awarding contracts, and weighting the evaluation of those awards with specific ESG and sustainability criteria.
"Indeed." says Stühler, "some public sector organisations are mandating a minimum percentage of total award criteria to ESG areas, such as social value.
"Regarding the existing supplier base, it's much more of a partnership approach I think, doubling down on existing relationships, becoming a customer of choice, and really sharing the overarching organisational goals and objectives."
This involves working together in an innovative and collaborative environment to try to align the supply chain's behaviour and activities in key ESG areas, sustainability being one.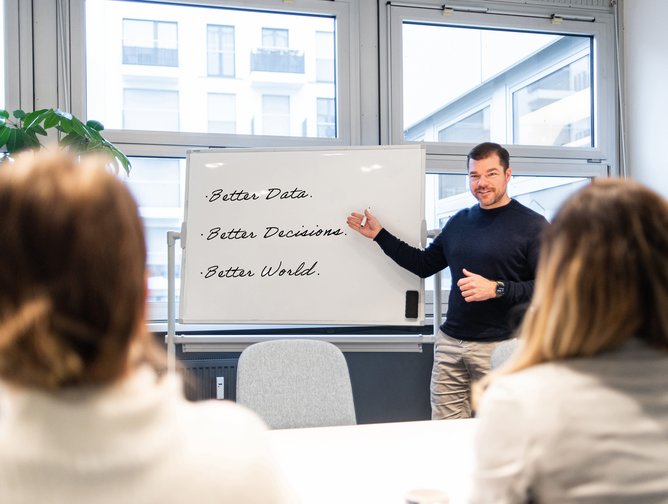 The main barriers to full-scale strategic sourcing efforts
Stühler says he thinks the main barrier to full-scale strategic sourcing is a lack of actionable data and therefore, a lack of visibility. "Lacking accurate data, many firms have to rely on educated guesses, or on replicating past decisions," he says.
"They probably have an instinct for which of their suppliers are the best, but wouldn't it be great to know, at a glance, how each is performing? Which suppliers have the best prices and offer the best lead times, and how they are doing on metrics such as ESG, risk, or diversity?
"Additionally, if a supplier fails to deliver, where do you go next? Trusting intuition alone isn't enough when it puts your supply chain, and ultimately your customer service at risk."
Rich data and richer competitive advantages
Stühler says that more than ever, procurement and supply chain professionals must get their hands on "enriched, contextualised, and actionable supplier data analytics that can help ensure proactive, faster and better-informed decisions, in turn, driving resilience and competitive advantage." He says that this is one thing that he wants his audience to know.
"Imagine if you could know exactly when a boat docks - with the parts you need - based on when you order, the availability of the part at the supplier's facility anywhere in the world, and other multi-formatted, multi-sourced data? This is the kind of value that multi-structured analytics and applied observability will bring to procurement teams next year and beyond.
"It's absolutely fundamental to access and layer enriched data from a comprehensive variety of sources – your ERP system, ESG scores, risk assessments, financial risk ratings, shipment data, diversity certifications, and more – to create a 360-degree view of your supplier base."
Stühler advises that, "this visibility will enable you to handle today's disruptions, while giving you a head start in tackling whatever's at the top of your agenda for tomorrow."
The future of strategic sourcing
Digitalisation is transforming strategic supplier sourcing. Many procurement teams have been tasked with agility, speed, and scalability to address the impacts of procurement disruptors.
Stühler concludes: "The organisations who thrive in this new landscape will be the ones who embrace digital transformation, AI, and big data in their sourcing processes and use this as an opportunity for growth, efficiency, and sustainability."

Gregor Stühler is Co-founder and CEO of Scoutbee, the leading AI-powered supplier intelligence and discovery platform. His experience in the automotive and tech industries, combined with his experience in sourcing industrial components, has provided him with a strong base knowledge of strategic procurement. His passion for tech-enabled procurement has propelled Scoutbee to the forefront of the sourcing market, and he has grown Scoutbee's customer base to include Audi, Airbus, Siemens, Heidelberg, Unilever, and Bosch. Powered by AI and continuously curated data, Scoutbee traces millions of supply chain data points to bring together supplier information with deep insights and a simple, digital process for strategic sourcing.