5 key predictions in corporate governance for 2023
By David Duffy | CEO and co-founder | Corporate Governance Institute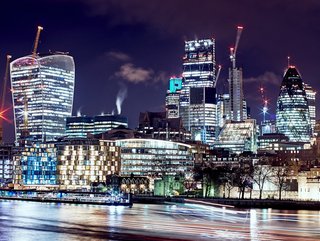 David Duffy, CEO and co-founder of the Corporate Governance Institute, on 5 key predictions to watch our for in corporate governance for 2023
Market instability shows no signs of easing as we approach the new year, and this will continue to cause shifting political and economic sands; business leaders need to stay educated and engaged to stay ahead, says David Duffy, CEO and co-founder of the Corporate Governance Institute (CGI).
These predictions will have obvious impacts for procurement and supply chains as they try to adapt to the changing environment and find new ways of creating efficiency and value.
In the new year, we need strong corporate board governance more than ever. In the midst of economic headwinds, it serves as a linchpin to help organisations perform at a high and ethical level. With increasing volatility, uncertainty, and complexity facing us in the new year, this world has raised the stakes for companies and their boards. One just needs to look at the Twitter buy-out and firings, or the FTX fallout as key examples.
As policy makers' and investors' needs change, corporate governance also changes. In order to stay ethical, compliant and ahead, organisations should pay attention to the following five predictions in corporate governance in 2023:
Five key predictions in corporate governance to watch out for in 2023
1. Increased ECB fines
Businesses will face tougher punishment for economic crime, intentional or otherwise. In severe cases, a bank can be fined 10% of its total annual turnover in the preceding year, or twice what profits were gained or losses were avoided as a result of the breach. For example, Danske Bank A/S was fined €1,820,000 in September of this year for transaction monitoring failures in respect of anti-money laundering and terrorist financing systems. The case emphasises the need for companies to ensure that their group systems, controls, policies, and procedures are in compliance with legal requirements and that their governance framework and risk management measures are effective.
2. Accuracy and honesty in Environmental Social Governance reporting
People are starting to see ESG with not just rose-tinted optimism, but a growingly critical lens – as it becomes clear companies are failing to properly disclose the environmental impact or stick to their pledges. As the climate crisis becomes more apparent every year, people will start to demand more and better action from governments and businesses. More businesses, and even governments, will be taken to court over these failures. A key example this year was Goldman Sachs Asset Management has been fined €3,778,800 for failing to comply with its own Environmental, Social and Governance (ESG) policies, and procedures that it had marketed to intermediaries and fund trustees.
It is no secret that the SEC is taking action against greenwashing and inconsistent ESG reporting, as asset managers and other financial institutions struggle with poor data quality and inconsistent reporting frameworks. However, with a raft of policy frameworks at the national and multilateral level being discussed, the Wild West era of ESG may now be coming to an end. Key examples here are the EU's Corporate Sustainability Reporting Directive, which will enforce the publication of environmental impact alongside financial data, and Japan, which has been ramping up scrutiny on 'ESG' all year.
3. The 'woke' culture clash
As we've seen from the US midterm elections and the campaign comments from Florida's Ron DeSantis for example, 'woke' people and policies will be increasingly targeted by Republicans and small-c conservatives as they attempt to create new divisions to exploit for political gain. Unfortunately, this will not be isolated to social, liberal, and identity politics. Republicans will attempt to drag ESG and climate action into this culture war, as we've seen from state policies that have tried to punish ESG funds for prioritising green energy over the fossil fuel industry. Right now, this is mostly US-focused. However, as with all things, America will lead the way – with conservatives from around the world taking note and adopting the rhetoric. We can only hope it doesn't catch on elsewhere.
4. Growing resistance to corporate failure and bad cultures
2022 has seen a string of corporate ineptitude and bad governance, such as Elon Musk's deteriorating takeover of Twitter and FTX's bankruptcy. Both of these have been key examples of bad governance. I expect to see a growing political backlash against this type of company culture, which may mean more stringent policies and restrictions.
Similarly, people and policymakers will expect more – for example, the EU's ban on Apple's wasteful and profiteering lighting chargers. The tech giant will have to change the charger for its iPhones in the European Union from autumn 2024 to comply with new rules introducing a single charging port for most electronic devices. Having passed in October 2022, this is a reform unheard of anywhere else in the world, and could strengthen the EU's role as a global standard-setter in tough yet sensible regulation. Yes this may be ESG-focused, however, it also shows that people are growing increasingly resistant to greed and business failure.
5. Increased Inflation and recession
Globally, the outlook for 2023 doesn't look good. There will be continued inflation and subdued economic growth. The Covid-19 shutdown caused supply chain issues for many industries, and these issues have become worse with the war in Ukraine. As a result, companies need to improve their resilience in any way they can to stay afloat. The goal is to reduce exposure to volatile market prices and to build protection for supply chains in case of shortages and rising logistical costs.
Bonus... Resilience will be key moving forward
Boards must embrace resilience as they focus on 2023. A proactive approach to the retooling of their governance structure and leadership, as well as planning for potential problems, will be the key to their success. In light of the changing climate of the board, directors may be required to meet more often over time. Their success will also depend on how thorough they are with their agenda planning.
In an era of constant change, organisations with clear strategies, strong leadership teams, and a variety of risk assessment will be opportunistically positioned to adapt and thrive.