S2P 101: Understanding the Procurement Process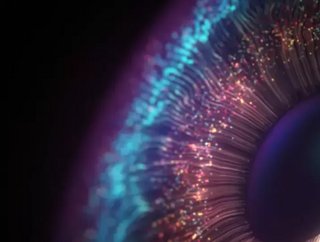 Well versed in the world of procurement and sourcing, Saurabh Gupta, President of Research and Business Operations at HFS Research, has deep roots in the industry of more than 20 years in multiple verticals, including consulting, service provider and research.  
Currently, as President of Research and Business Operations at HFS Research, Gupta leads the overall research and advisory services at HFS Research. "I used to be a consultant for sourcing advisory looking at outsourcing and third-party vendors. I've also been a provider of these services, as well as a client. Now though, I am an analyst writing about everyone else, which is a lot of fun."
Understanding Source to Pay (S2P)
When it comes to Source to Pay (S2P), Gupta explains that this term can be divided into two subparts, "one is Sourced to Contract (S2C), and the other is Procure to Pay (P2P)." 
Keeping it simple, Gupta uses the example of procuring laptops for employees to explain how these two subparts (S2C and P2P) link together to form the entire process (S2P). "So let's say you in your organisation every employee needs a laptop. So think of how that would be done. The first part - S2C - is somebody in your organisation will look at what the requirements are for a laptop to do a certain job; it needs to have XYZ kind of specifications. Then some form of spend analysis will be conducted to determine how many laptops could be required, as well as category management to understand the difference between the different providers - who's good, who's bad, cost etc. Then a request for proposal (RFP) will be launched for the various potential vendors selected. After the final selection, the organisation will end up with a contract for that vendor. So far, the organisation has not bought anything. They have simply settled with the contract of, 'this is my preferred vendor to provide me with sorts of goods'. That is the S2C process."
"So the second part - P2P - follows S2C, so if someone in the organisation says 'hey, I need a laptop' the organisation will have some sort of catalogue of vendors already contracted which you can 'buy now' from. Now sometimes your organisation will need to create a purchase order for that. You will send the purchase order to the vendor, they ship the materials to you, you receive them alongside an invoice, and then you pay the invoice. So that is the P2P process."
"This is a very simple description of S2P. The laptop is a very, very simple category, but imagine this can become very complicated if you start to think about marketing services or purchasing raw materials. S2P basically involves everything under the sun that an organisation needs to purchase in order to run its business."
When Should an S2C solution be used, compared to a P2P solution?
Discussing the difference between solutions for S2C and solutions for P2P, Gupta explains that  "organisations need both. P2P is a little more transactional in nature. So it's just following the rules and following the steps A to B to C. A lot of the P2P process can be automated; you only need to handle the exceptions. So P2P is sort of a low hanging fruit in terms of automating it. 
"Whereas S2C can do with a lot of systems. These things are pretty complicated, and you need to have systems in place to provide some method to the madness and also provide some intelligence to your sourcing professionals on what's the best prices, what are the best ways, and what are the best geographies. So I think there is a huge amount of technology required for the entire S2P process, but the attributes of the processes are very different. P2P is transactional, and the upstream S2C is very subjective, very judgmental in nature."
Five Best Practices for Success
Now that we understand that entire S2P process, Gupta walks us through the five best practices for success.
"First, you need to understand your organisation's data. Having data is a very important aspect of the whole process. Without data, it is going to be hard to make decisions, so having holistic visibility into your spend data is important. Second, is talent. Getting the right people is very important, especially in sourcing and category management. Finding expertise is hard and is often a skill set that is developed over time, so this is something that needs to be decided whether it can be found in-house or outsourced. 
"I also think the processes are very important because we can often create hugely complicated and cumbersome processes, and I think simplifying the processes first before implementing any S2P solution is very important. You can throw as much money at technology, but if your processes are bad, then it's garbage in garbage out. I would also say technology, not just basic platforms, but leveraging emerging technologies like robotic process automation, machine learning, prescriptive and predictive analytics - I call those the AAA trifecta of automation, analytics, and AI - leveraging these emerging technologies is important. Last but not least is change management, I think it's very important. You can invest as much as you want in emerging technologies, but if your people are not adopting them, then what's the point? So I think how you drive change in cultures and behaviours of using some of these investments is important. So for me, it boils down to these five things in my mind: people, process technology, data, and change."
Looking to the Future…
Reflecting on the history of S2P, Gupta explains that "for a very long time, S2P has been a very basic process, everybody had to buy goods and services to do their businesses. So in a way, it has been one of the most embedded processes of all time. What we started to see in the late 1990s was a lot of centralisation of S2P instead of every geography and every business unit doing their own thing. We also started to see more and more technology interventions - SAP and then SAP Ariba and those kinds of tools started to come up to help the entire process.
"Then in the early two-thousands, we started to see a huge advent in offshoring, which was largely driven by labour arbitrage, but essentially finding the same skills at a lower price, especially the P2P downstream transactional activities. After I would say 2005 to 2010, we started to see a lot of process improvements, Lean, Six Sigma, those kinds of things entering the industry."
However, in the last ten years, Gupta highlights digital's domination of the industry. "It has been about how you use digital technologies from intelligent document capturing to the AAA trifecta into the solutions."
"I think where we are headed now is to make S2P more intelligent, having almost a human plus machine kind of a model wherein humans do the hard stuff, leveraging machines to do the mundane stuff. I think that's where the industry is headed. It's been a very long, drawn-out journey, but with these emerging technologies, I think P2P can become pretty much invisible and should run autonomously. As a result, the focus should be on the upstream sourcing process, and I think more and more intelligent solutions will emerge, releasing this human plus machine paradigm.
"S2P is also converging more and more with the broader supply chain, so I think we will start to see more conversations around end-to-end supply chain optimisation happening. And I think the more organisations start to look at S2P through the supply chain lens, there will be more value that hasn't been unearthed yet, and more of an overlap with these supply chain, sourcing and procurement solutions."