Coupa achieves FedRAMP authorisation for public procurement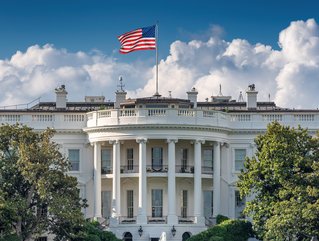 Spend management solutions provider, Coupa Software has achieved FedRAMP authorisation for procurement in the public sector, including US federal agencies
Announced by leading spend management solution provider Coupa Software, the company has achieved FedRAMP authorisation for procurement in the public sector.
What does this mean for Coupa Software?
Receiving moderate authorisation from the Federal Risk Authorization Management Program (FedRAMP), Coupa Software's spend management solutions can now be found on the FedRAMP Marketplace.
Coupa Software's solutions were evaluated against more than 365 moderate controls in the NIST 800-53 standard.
What is the NIST 800-53 standard? The NIST 800-53 is the standard for all security and privacy controls for information systems and organisations used by the US Federal Government and the Department of Defense.
Coupa Software achieved FedRAMP moderate authorisation by improving its security and compliance for its customers. The spend management company embedded the FedRAMP required security controls.
"We're incredibly excited to earn the FedRAMP Moderate authorisation and have the opportunity to increase the value we provide for government agencies at every level," said Jon Stueve, Chief Legal Officer, Coupa.
He adds: "To reach this milestone, we met more than 300 exacting security and compliance benchmarks. The result – Coupa is poised to help government agencies accelerate their digital transformation and scale their mission, impact, and success."
FedRAMP1 is a standardised approach to security authorisations for cloud solution providers (CSPs). The FedRAMP1 empowers US federal agencies with modern cloud technologies while continuing to secure and protect federal information.
Stueve also commented: "More than ever before, keeping trust with citizens is at the heart of federal agencies' work. Coupa gives agencies the insights and agility to deliver on that trust in how they manage and spend every budget dollar. With FedRAMP Moderate Authorization, Coupa's poised to provide agencies with a simpler, faster, and more intelligent way to deliver success and value for citizens and stakeholders."
Spend management in the public sector
Supporting all levels of public sector organisations - including federal government agencies, state and local governments, and public higher education institutes - Coupa Software helps to optimise spend with its solutions. Coupa Software offers those in the public sector visibility and control to spend smarter and safer.
Coupa Software's Business Spend Management (BSM) platform for governments
Designed to support the unique needs of the public sector agencies, Coupa's Business Spend Management (BSM) platform offers open public sourcing events, expense reporting and management, as well as supplier classification for millions of suppliers.
Working with the United States Postal Service (USPS) Coupa Software helped the organisation to consolidate its spend across all 50 states in the US.
The solution helped the USPS to address its spend management needs by increasing its user adoption of spend processes and utilising the ability to combine visibility with real-time analytics.
"Coupa empowers government employees with a modern, innovative, user-centric spend platform to purchase goods and services and has been named the top Procure to Pay (P2P) provider by industry analysts seven consecutive times. Coupa has created exclusive functionality for government-funded organisations such as open-sourcing events, security, compliance, and supplier diversity designations," said Andy Malay, Vice President, Public Sector at Coupa.
Click here, to watch Coupa Software's video on Spend Management in the public sector.