Arkestro: Top 5 predictive procurement orchestration metrics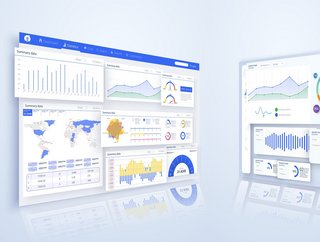 Discover five essential metrics for predictive procurement orchestration (PPO) according to Arkestro - a software development company and leader in PPO
The last two years have seen the procurement and supply chain functions turned on their axis. The myriad of disruptions that have impacted organisations around the world have made two things clear to Arkestro:
'Organisations are more dependent than ever on procurement for their success'
'The old way of doing things won't work today, and predictive procurement metrics are key to measuring success'
According to Arkestro and the Harvard Business Review, digital transformation will be vital to modernising the procurement function to cope with today's turbulent environment. Such transformation does not need to result in millions of dollars spent or multi-year projects, instead, organisations should apply the following strategy to their operations:
"Firms assemble readily available data; use advanced analytics to understand and predict customers' and suppliers' behaviour; optimise inventory, production, and procurement decision-making to cut costs and improve responsiveness; and add some automation to revamp existing processes and introduce new ones" - A Simpler Way to Modernise Your Supply Chain
Top five predictive procurement metrics essential to predictive procurement orchestration (PPO)
1. Procurement cycle time
Traditional purchasing methods are inherently manual, as such organisations continuing to operate in this way lack the needed transparency into the sourcing pipeline processes.
"Comparing pricing between different suppliers under different conditions is much more complicated than it should be and takes a long time. Cycle time is an important measure and benchmark for teams, and is often a target for time-saving," comments Arkestro.
With AI-powered pricing recommendations, organisations can reduce their cycle time as well as allow strategic sourcing events to be calendared in advance and run automatically reducing the need for manual intervention for repetitive tasks.
"AI and machine learning can analyze masses of data instantly, providing a comprehensive total cost of ownership analysis and supporting quicker award decisions," added Arkestro.
2. Supplier diversity
"Modern procurement has shown the importance of supplier diversity," commented Arkestro. "This is not just practical [...] but it also has growing importance among customers. In some cases, elements of diversity may be part of a legal requirement."
Harnessing an effective procurement platform can help organisations to secure their RFI, RFQ and RFP activities as well as provide diverse supplier reports. With this capability, organisations can gain greater visibility and full insights.
3. Supplier lead time, quality rating, and availability
In addition to extended cycle times, traditional procurement methods and systems are inherently riddled with inaccurate, outdated, or inadequate supplier information.
"Communicating and coordinating with suppliers is a challenge and often done through multiple channels—which then makes it difficult to track. Lead time can be miscalculated or wrong, and it is crucial to track," noted Arkestro.
With a modern and centralised database, organisations can ensure their information is always up to date and transparent, with integrated communication methods, and evaluation capabilities.
4. Price competitiveness
As old as business itself, cost is a significant factor in procurement and supplier selection. Having an analytical platform that can analyse multiple factors - cost, lead time, accuracy and supplier availability - organisations can ensure that they are getting a competitive price without compromising on quality.
5. Procurement ROI
In today's modern procurement and supply chains, ROI can be difficult to measure. Coupled with manual methods of pulling KPI reports and searching for metrics based on old data hinders the function's ability to effectively show ROI.
With an analytical solution, an organisation can increase their velocity. As such organisations can benefit from not only cost savings, but a competitive advantage against other procurement functions, and the ability to show immediate ROI.