Aera Concludes 2021 Cognitive Automation Summit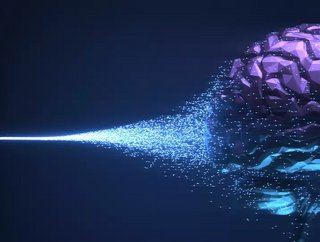 PepsiCo, Mitsubishi, and Mars discuss the biggest problems facing cognitive automation procurement.
According to Deloitte, procurement executives believe that the impact of robotics and automation will increase from 50% in 2017 to 93% in 2025. "The big change that is really accelerating now is the realisation that you can't rely on past experience to make decisions for the future", said Roy van Griensven of Mitsubishi Chemical. "[You] need to have unbiased, factual recommendations over what feels good based on 10 or 20 years of experience". 
At Aera's 2021 Cognitive Automation Summit, executives at some of the world's largest consumer goods corporations talked about what the crystal ball of cognitive automation will mean for procurement. As Karen Jordan, Senior Vice President for Operations at PepsiCo North America, explained, companies now have to make decisions within days and sometimes even hours: "We're no longer afforded the luxury of long lead times".
What's Cognitive Automation? 
Let's break down the buzzwords. Cognitive automation in procurement refers to companies using data mining, pattern recognition, and natural language processing (NLP) to automate Class 3 functions. Essentially, it means that computers can now analyse contracts, on-board suppliers, and forecast prices. 
Since self-learning AI can mimic human intelligence in specialised tasks, it no longer makes sense to have humans waste time punching numbers into an Excel spreadsheet. 
Before turning to AI, however, procurement teams must address data silos and legacy IT systems. After all, what good is a cognitive automation system that makes quick and flexible recommendations if it's making the wrong ones? Computers, much as we love them, analyse data whether it's accurate or not. It's still up to a company to evaluate if its data is complete, granular, and true to reality.  
Can We Trust the Data? 
According to PepsiCo's Jordan, part of what holds companies back is that humans don't trust data yet. "Data, quality, accuracy, management, and integration [make] this world of cognitive automation more important than ever", she noted. "But the number one question people have to get over is, 'Where did that data come from?'" 
After all, cognitive automation can either mitigate or perpetuate biases in human decision-making. While it can cut down on resemblance bias, when humans judge a situation based on one that looks superficially similar; confirmation bias, when we double down on our prior beliefs; and the bandwagon effect, in which we take action simply because our competitors choose to do so, AI will never be a silver bullet. 
In short: before companies implement cognitive automation, humans must ensure that the data fairly represents their suppliers, shipments, and systems. 
What's the Holdup? 
Biases aside, the biggest challenge facing executives is kickback from employees. Mars' Vice President of Transformation, Will Beery, elaborated: "Everyone is filled with pride thinking that they're the best at their job". Employees traditionally cite research indicating that robots and AI will replace 12 million jobs in the US alone by 2025. 
But according to Aera's Cognitive Automation Summit panel, that's not the full truth. AI isn't here to steal jobs, but rather, to automate specific mindless job functions. Currently, entry-level employees waste hours trawling through troves of data. But as Len Prokopets, Managing Director of KPMG's Procurement Operations, put it, most AI solutions are "[not there] to reduce headcount, but to drive results". 
As Jordan concludes, cognitive automation enables employees to work on complex problems—"[tasks] on which they want to be spending more of their time, talent, and energy".