Forrester's Primer On Data Science, Machine Learning, And AI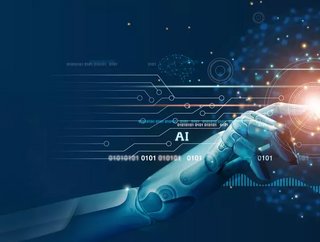 Forrester helps executes spot the hype, identify doomed projects and provide the leadership teams need for successful transformations
Yes, Forrester is marketing this report towards Tech leaders and IT teams, but in 2021 and beyond, Procurement leaders should be taking a lead role in digital transformations. As the report says, misconceptions and a lack of understanding of the tech is limiting success in effectively leveraging the powers of data science, machine learning and AI to reach corporate objectives.
"All executives need to make strategic decisions about how and where to leverage these technologies, but few leaders have experience with them, so misconceptions abound, causing poor outcomes, wasted resources and resistance to future initiatives," says the report.
Here are a few key highlights from the report we thought you should know:
Don't expect AI to look like it does in the movies, if it does, it's probably not actually AI. AI products that can do as they say have limited autonomy and intelligence. Here's a great article from

Slate magazine

on IBM Watson and what "real AI" looks like.

The human aspect of data. Algorithms are only good as the data it has to work with. It's critical to remember there are human aspects to the data, such as race, gender and biases, that will affect the outcomes. "Above all, test multiple hypotheses, validate models and monitor them over time for bias and, when applicable, fairness. If you do, your resulting models will almost certainly be less biased than human decisions. If you don't, you risk reinforcing and proliferating bias," the report says.

Everybody worries about dirty data, but don't let it hold you back. Your data can be improved over time, and once you start working with your data, you will gain a better understanding of what you need from your data and in what form.

Tech selection. Just as you shouldn't choose tech for tech's sake, Forrester says it's also not about taking an objective first approach and that you must meet somewhere in the middle. The report says, "Start purely with the business value, and you'll choose use cases that play to AI's weaknesses and miss its strengths (think fully autonomous vehicles). Start with the data, and you'll find true but worthless insights (e.g., bookings drive revenue)."

People first. Involve your team from the start. Tech is a tool your employees should want to leverage to help them improve organisational outcomes. It doesn't matter how good the tech is. If you want the outcomes, you need your buy-in. 
"Usually, that involves deploying your AI solution, getting it into the hands of end-users and training folks. If you haven't planned for how that will happen, be prepared for lengthy delays at best; at worst, you'll discover that deployment is impossible. Increase your likelihood of success by planning your project from end to end and involving the solution's intended end-users from the start and throughout the process," the report said.
There's a lot of technology and a lot of information out there. Check out Forrester's The Tech Executive's Primer On Data Science, Machine Learning, And AI to help you weed through the hype and clarify the ambiguities.