Who is M&S's Director of Sourcing, Monique Leeuwenburgh?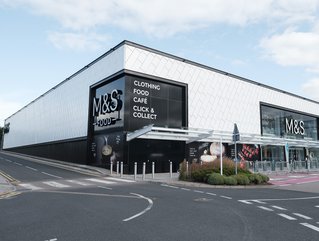 Marks & Spencer's (M&S) appoints Monique Leeuwenburgh, as its new Director of Sourcing, optimising its operations
Joined M&S: 2019
Previous employment: Nike (27 years)
LinkedIn: Monique Leeuwenburgh
Monique Leeuwenburgh's career began in 1991. For 27 years, she worked for footwear manufacturer, Nike, starting out as a Lead Engineer. Over the years she climbed through the ranks at Nike, holding positions such as Development Director APAC, Product Creations Director EMEA, and Senior Product Operations Director.
Leeuwenburgh's final position at Nike was Global Technical Development Senior Director. As part of her final role, she provided global leadership for the apparel technical development function, helped to drive the technical development strategy, led cross-functional alignment, built role clarity and talent, and supported key initiatives.
After almost three decades at Nike, Leeuwenburgh left the footwear manufacturer to join M&S as the company's Head of Technology in 2019. Since joining the retail company, Leeuwenburgh has been promoted to Head of Product Operations, Technology, and Sustainability for Clothing & Home in 2021, and has now been promoted to Director of Sourcing.
Leeuwenburgh is promoted to Director of Sourcing at M&S
Taking over from Mark and Neal Lindsey, who plan to retire in March 2022, Leeuwenburgh will be responsible for technology and M&S's sustainability roadmap.
Commenting on the appointment Richard Price, M&S Clothing and Home Managing Director, said: "Optimising our sourcing model by working with fewer but deeper supplier partners is critical to improving our value credentials and speed to market while protecting our margin. Getting this right is what powers the product engine and we have made really good progress on this over the past few years under the leadership of Mark and Neal Lindsey.
"Since arriving in 2019 from Nike, Monique has made a huge difference in clothing and home, driving efficiencies in processes and ways of working, streamlining materials and driving improved margin and quality perceptions."