The fundamentals of responsible sourcing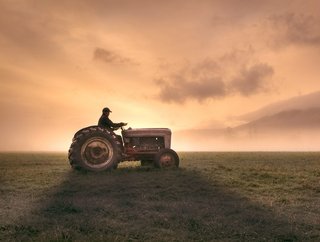 With the world's eyes collectively focused on businesses ESG initiatives, we take a look at the fundamentals of responsible sourcing within procurement
Responsible sourcing is a conscious effort made by organisations to ensure that, at each stage of the supply chain, goods and services are produced or executed in an ethical, sustainable and socially-conscious way.
"If you look at the disruption that's taken place over the past two years, the foundations of responsible sourcing and supply chain resilience are very closely related," says Jonathan Laverentz, head of digital innovation, Tradeshift, Inc.
"Could an organisation say they were truly responsible when, until the pandemic, most large organisations based their entire supply chain and procurement strategy on the premise that 'nothing bad will ever happen'? Similarly, is it really responsible to ship parts and materials back and forth across the world, rather than looking at more diverse, localised production methods?
"The pandemic cast a pretty damning spotlight on what happens when you build supply chains hardwired for cost savings and efficiency gains. Ultimately, if something is cheap, someone or something somewhere is paying for it – likely in less than responsible ways," adds Laverentz.
What makes responsible sourcing fundamental to procurement and the supply chain?
In today's modern business environment, it is becoming increasingly clear that those companies with solid ESG credentials fared better during the pandemic than those who didn't. "In other words, resilience and ESG go hand-in-hand," says Laverentz.
"Even if we strip out moral and ethical considerations from this discussion, businesses that ignore the principles of responsible sourcing simply won't survive in a world where volatility and disruption are norms."
How can organisations be more responsible in their sourcing?
With procurement and supply chains being best placed to enable the wider organisation to source responsibly, Costas Xyloyiannis, CEO and co-founder of HICX, emphasises that "they are likely to be the only teams with the remit and skill to deliver on a responsible sourcing agenda."
To be more responsible, Xyloyiannis explains: "In the first instance, organisations need to know who their suppliers are. For manufacturers with large, complex supply chains, this is a major challenge. So the first step is to establish visibility."
To achieve this, organisations need to create a single source of truth in supplier data, by centralising supplier data management and restricting access to a single-entry point. "Good data enables transparency," says Xyloyiannis.
"From this vantage point, organisations can remove operational friction to offer suppliers a positive experience," he adds. "With a solid data foundation and positive supplier experience in place, procurement can receive better supplier innovation, be more compliant and drive more meaningful sustainability programmes."
Agreeing with Xyloyiannis, Laverentz says: "You can't fix what you can't see, and for many businesses, getting a better picture of their supply chain ecosystem is the first step on the journey."
While most companies set out to do the right thing, the complexity and disconnected nature of modern supply chains makes it difficult for organisations to isolate and address unethical behaviours that are deep within their extended supply chains.
"Many of these issues stem from a lack of data available across the supply chain ecosystem," says Laverentz. "Digitalising the relationships across supply chains will go a long way to giving businesses the kind of transparency they need to ensure their best intentions are matched by best practices."
Another critical part of responsible sourcing is in establishing supplier diversity. Laverentz explains: "By creating a diverse and redundant supply chain an organisation is more able to impose greater restrictions or even discontinue a business relationship with a supplier that may have a moral ambiguity to the way they manufacture or acquire goods or services.
"In choosing to rely on a static supply chain, a buyer makes a deliberate choice to tether themselves to a supplier. In doing so, they must face 'guilt by association'. Whether they choose to do business in an ethical or moral way is of little consequence. By continuing to do business with a supplier who acts irresponsibly, they are actually financing – and thereby supporting – the negative operational practices."
What has been driving the demand for more responsible sourcing?
The real answer is that there is no single factor; the spotlight on this problem comes from multiple angles.
"Shoppers are more heavily scrutinising the source of the goods they buy and expect manufacturers to provide the answers," says Laverentz.
"According to one recent study from Mastercard, 58% of consumers say they have grown more conscious about their impact on the environment since the pandemic. A quarter said they'd refuse to shop with an organisation that couldn't back up ethical claims with sound evidence. This scrutiny is echoed in a new generation of younger consumers who are more environmentally and socially conscious than ever before.
"Banks and financial institutions are also rolling out programmes that reward more ESG-driven businesses and are creating barriers to access capital for businesses that fail to show evidence of responsible sourcing practices, as well as increasing regulatory scrutiny over sourcing practices. Regulation will help to accelerate the transition towards a more digitally-connected supply chain ecosystem, where organisations can no longer use ignorance as an excuse for unsustainable or unethical behaviours in their supply chains."
So what is the best approach when looking to be more sustainable?
Xyloyiannis concludes by breaking down the best approach into three core steps:
Always start with a solid data foundation. Large manufacturers with complex supply chains need robust data that's accessible across different services and platforms.
Organisations with a best-of-breed environment need the right centralised platform configuration.
A single-entry point for information is essential to achieving clean data. It funnels data through one entry point down into different systems, as opposed to creating multiple different systems and then struggling to bring it all together. This will enable a single source of truth for supplier data, which will increase visibility and therefore better sourcing.