TCO Development: Navigating the Sustainable IT Revolution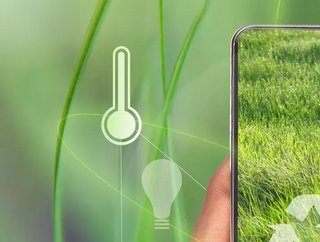 TCO Certified is helping procurement leaders to mitigate risk and procure IT components that are responsibly designed and sourced
As companies continue on the path to sustainability and CIOs begin to demand sustainable IT sourcing, it may be time we lift the curtain to the risks and the often-overlooked human cost behind IT sourcing. IT supply chains can be riddled with exposure to labour law violations, unsafe working conditions, harmful emissions, and toxic waste streams.
A Competition and Markets Authority (CMA) coordinated global review of randomly selected websites has so far found that 40% of green claims made online could be misleading consumers.
Exaggerated, unverified sustainability claims and industry-wide greenwashing increases brand risk and add to the challenges faced by those looking to drive authentic sustainability and ethical procurement.
Released today, the company behind the sustainability certification for IT products TCO Certified, TCO Development, has launched a new report  –  'Navigating the Sustainable IT Revolution, The critical role of independent verification'. 
Offering insights based on the experience with TCO Certified, along with expert voices from policy officials, NGOs, scientists, factory auditors, product testing, and procurement, the report helps IT buyers identify and understand the sustainability risks associated with IT procurement, how to avoid use independent verification organisations to avoid green/blue washing and false claims. The report also helps you to find an ecolabel with rigorous verification standards and three key questions to ask suppliers.
"The millions of workers in the supply chain often face poverty wages, dangerous and unsafe working conditions, and stand without social protections. This has clearly been identified within electronics and IT," says Parul Sharma, CEO of the Academy for Human Rights in Business, who has contributed to the report.
"It's critical that organisations get independent proof of environmental and supply chain impacts connected to the products they source. Reputations, stakeholder credibility and accuracy, are on the line more than ever," says Clare Hobby, Director Purchaser Engagement, Global at TCO Development.
"With our Impacts and Insights report, we want to give purchasers the tools for avoiding the common risks of relying on greenwash and false product claims. Getting proof of what's actually happening in the IT supply chain gives any organisation the confidence to stand behind their sustainability efforts," Clare Hobby concludes.
Download the report Impacts and Insights: Navigating the Sustainable IT Revolution.
About TCO Certified:
With over 30 years of experience, TCO Certified is the world-leading sustainability certification for IT products. Their comprehensive criteria are designed to drive social and environmental responsibility throughout the product life cycle. Covering 11 product categories, including displays, computers and mobile devices, compliance is independently verified, both pre and post-certification.