ŠKODA AUTO realigns its procurement purchasing process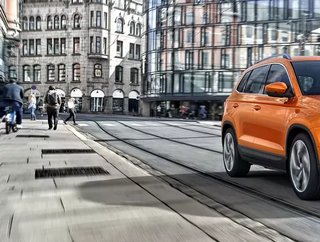 ŠKODA AUTO announces its plans to realign its purchasing process with 'NEW PROCUREMENT' focusing on sustainability and circular economy
Driven to set the benchmark in sustainability for the Czech Republic, ŠKODA AUTO plans to realign its purchasing process with its 'NEW PROCUREMENT' approach. Enhancing its focus on sustainability and a circular economy, the automotive manufacturer will place a greater emphasis on recycled and recyclable raw materials.
What is a circular economy?
A circular economy tackles global issues - climate change, waste, pollution - by reusing, recycling, or repurposing existing materials and products to minimise waste. Unlike a linear economy, where only a fraction of waste is used in this way, a circular economy keeps infrastructure, materials, and products in circulation to maximise the lifespan of these items, which ultimately enhance productivity.
To find out more about how circular procurement could be the greatest enable of a circular economy, click here.
Realigning the purchasing process in car manufacturing
By realigning its purchasing process, sustainability, quality and cost will be important factors in ŠKODA AUTO's 'NEW PROCUREMENT' approach. The automotive manufacturer will comprehensively integrate its suppliers and systematically source environmentally friendly, recycled and recyclable materials.
"As the largest private-sector company in the Czech Republic and as a good corporate citizen, we want to set the benchmark in sustainability. We can only achieve this if we also consistently and holistically involve our partners in supply chain management right from the start. This is where our 'NEW PROCUREMENT' approach comes in: We'll now be focussing much more on sustainability and the circular economy in Purchasing. In this context, we'll also be exploring new business models and looking for new partners, for example from the start-up area," said Karsten Schnake, Board Member for the ŠKODA AUTO brand's Purchasing division.
Minimising the environmental impact of business activities
ŠKODA AUTO strives to continuously minimise the environmental impact of its business activities and as such has established a specific benchmark as part of its NEXT LEVEL – ŠKODA STRATEGY 2030. 
As part of this strategy, ŠKODA AUTO is holistically involving its suppliers across the entire process chain, supporting their development of innovative solutions.