Elcom: Circular Procurement for a Circular Economy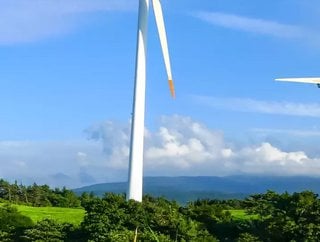 Could circular procurement be the greatest enabler for a circular economy? Elcom believes this to be the case
What is a Circular Economy?
A circular economy tackles global issues - climate change, waste, pollution - by reusing, recycling, or repurposing existing materials and products to minimise waste. Unlike a linear economy, whereby only a fraction of waste is used in this way, a circular economy keeps infrastructure, materials, and products in circulation to maximise the lifespan of these items, which ultimately enhance productivity.
"The 'take-make-dispose' mentality of the linear economy has catastrophic consequences on our ecosystem due to the constant consumption of natural resources and emission of toxic waste after disposal. This has led to a global climate emergency, and the adoption of circular economy and circular public procurement is now crucial," said Elcom, who emphasises that in order for our planet to survive "global circular economies need to increase to 17% [...] Currently, only 8.6% of the world's economies are circular, and hence rapid change is essential to secure our future."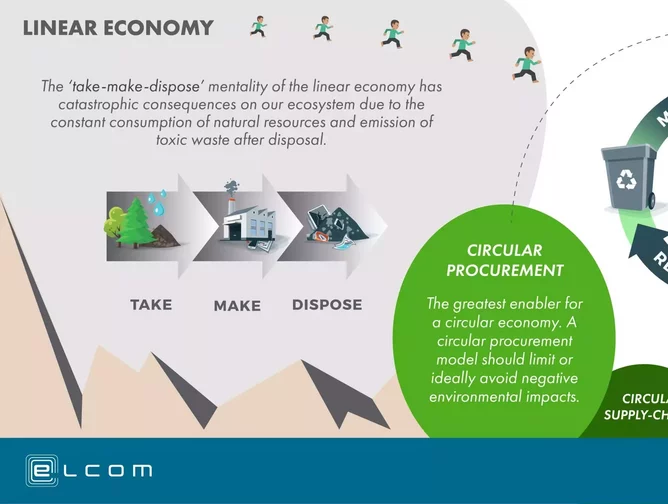 What is Circular Procurement?
"The greatest enabler for a circular economy," claims Elcom. "A circular procurement model should limit or ideally avoid negative environmental impacts," in order to be a key enabler for increasing sustainability and the drive to net-zero emissions. 
But it's not just sustainability that stands to benefit from circular procurement, communities can benefit. With the increased demand for sustainable goods and services, new industries will be needed in order to source and repurpose renewable resources, which in turn, will lead to further job creation. "The European Commission estimates that the circular economy directly created 3.9 million extra jobs," said Elcom. 
Additionally, it is expected that current high prices for resources will lower, as well as last longer should organisations adopt this reusable mindset.
Current Use Cases of Circular Procurement
Scotland
Currently, Scottish Procurement and Zero Waste Scotland are striving for circular procurement. Ways in which Zero Waste Scotland is achieving this include opting for repair or upgrade solutions for existing products instead of replacing them, ensuring they are being effectively used. Zero Waste Scotland is also increasing its use of technology to monitor asset usage, as well as plan servicing and maintenance. 
Germany
Germany's Senate Department for Environment, Construction, and Transport lowered its emissions and expenditure in 2013 by replacing its fleet of vehicles with membership to a car-sharing service. With this implementation, the Senate Department for Environment, Construction, and Transport adopted electric cars lowering its emissions and reducing its parking fees and maintenance costs. 
"With populations growing across the globe, communities are finding it harder to find sufficient resources and manage waste and emissions, meaning that alternative solutions are vital. Circular economies and circular procurement models are invaluable for finding a way forward," concluded Elcom.
To read more, click here.