Mediclinic signs £110mn renewable procurement deal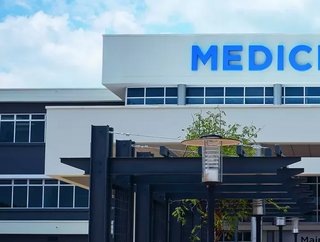 Southern African branch of international healthcare service Mediclinic seals £110mn deal with Energy Exchange for the procurement of renewable electricity
Mediclinic has set its ESG ambitions high as the company targets carbon neutrality by 2030. Kickstarting its first steps towards achieving its sustainability goals is the £110mn deal sealed between its Southern Africa division and Energy Exchange, securing the procurement of renewable energy. 
In a statement, the company said: "While Mediclinic strongly believes that the use of renewable energy is important in ensuring a healthy planet for future generations, reducing consumption by investing in energy-efficient equipment and renewable energy sources also assists in mitigating rising electricity costs."
The agreement's appeal also lies in its economic potential, the contract teasing financial benefit due to annual tariff increases supposedly linked to inflation. 
Mediclinic's sustainability goals get underway
Ronnie van der Merwe, CEO at Mediclinic, is optimistic that the company's progress to decrease its consumption of electricity will result in "improved operational efficiency of technical installations, the introduction of various new energy-efficient and renewable technologies, and changes in employee behaviour regarding energy use."
Being the world's worst polluter with an abundance of coal-powered plants dotted across the country, South Africa is welcoming the deal with open arms, eager for its environmental transformation to be endorsed by emerging and established companies alike. 
Currently, Energy Exchange is the only business in South Africa capable of connecting organisations with electricity generated by independent power producers. And, as more and more of the country's businesses are attempting to distance themselves from state utility Eskom which is consistently responsible for recurring outages in electricity, Mediclinic is eager to ensure its electricity is renewable and independently sourced. 
A sense of pride in the procurement of progress
"Mediclinic is proud to participate in this pioneering renewable electricity initiative with Energy Exchange, enabling us to, over time, add more of our facilities to their network as we strive towards achieving the group's target of being carbon neutral by 2030," says van der Merwe. 
Mediclinic's move mirrors multiple in the industry, with considerations regarding the climate becoming increasingly more dominant in business' agendas. Investors now take into account a business' sustainable efforts and outlook, with several withdrawing coal-powered project contracts, unwilling to invest in plans that may draw negative environmental attention.