EU Commission takes legal action against members on plastics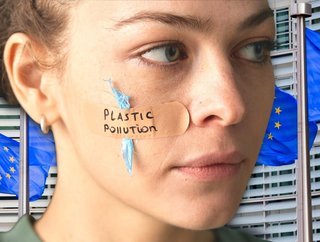 The European Commission has brought legal action against 11 of its member states for their nonchalance on the Single-Use Plastics Directive.
The European Commission is taking legal steps against 11 Member States in relation to the use of certain plastic products.
The member states in question are Belgium, Denmark, Estonia, Ireland, France, Croatia, Latvia, Poland, Portugal, Slovenia, and Finland.
The grounds for the action is that these member states have not communicated to the Commission the measures necessary to ensure the full transposition of the Single-Use Plastics Directive - an EU injunction to help reduce the impact of certain plastic products on the environment and human health.
The harmful ecological impact of single-use plastics has become more apparent in recent decades, and has the toll they take on human health, causing everything from hormonal imbalances to cancers, as microplastics enter the human food chain and lower-down, lay waste to avian and marine life - with more than 80% of marine litter being plastics. They also have a detrimental effect on economies, through tourism, shipping and fisheries.
The European Commission has proposed policies and actions towards a circular economy under the European Green Deal, where plastics are used in more sustainable ways - through re-use and recycling - to reduce waste and pollution as well as the unthinkable costs of environmental clean-ups.
The Single-Use Plastics Directive is a central component of the Commission's Plastics Strategy and the Circular Economy Action Plan as it encourages the production and use of sustainable alternatives to single-use plastics that eschew the buildup of marine litter. The Directive also contributes to the zero-pollution ambition for the EU for the benefit of public health, the environment and climate neutrality. It aims at reducing plastic litter at sea by at least 50% by the year 2030.
The member states in question are expected to feasibly implement the directive, with Commission action being taken against them to force their hands.

Key measures that Member States must take under the Single-Use Plastics Directive are to:
Prevent single-use plastic products from being placed on the market when sustainable alternatives are easily available and affordable. This applies to the ten single-use plastic waste items most often found on Europe's beaches: cotton bud sticks, cutlery, plates, straws and stirrers, balloons and sticks for balloons, food containers, cups for beverages, beverage containers, cigarette butts, plastic bags, packets and wrappers, wet wipes and sanitary items. Together with fishing gear, they account for 70% of all marine litter in the EU.
Reduce the consumption of food containers, as well as cups for beverages and promote reusable alternatives
Establish Extended Producer Responsibility Schemes for single-use plastic products. This will ensure that producers cover the costs of waste collection, data gathering and reporting and cleaning up the litter resulting from those products
Collect 90% of single-use plastic beverage bottles by 2029, for example through deposit refund schemes. In addition, product design requirements apply: beverage bottles will need to contain minimum amounts of recycled plastic, and the caps and lids of beverage containers must remain attached to their bodies
Introduce labelling requirements for single-use cups, sanitary products and tobacco products. To avoid the negative impact of littering, the public must be informed about the presence of plastic in the product and be advised on proper disposal
Producers of fishing gear containing plastics will be required to cover the costs of waste collection from port reception facilities and its transport and treatment. They will also cover the costs of awareness-raising measures
Specific targets set by the Directive:
77% of plastic bottles should be collected separately by 2025 – increasing to 90% by 2029
25% of recycled plastic should be incorporated in PET beverage bottles from 2025, and 30% in all plastic beverage bottles from 2030