CHEP Canada Receives EcoVadis' Platinum Ranking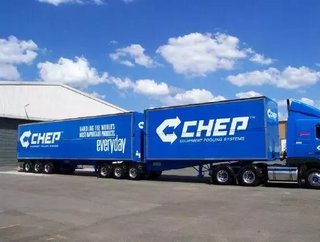 For the second year in a row, CHEP Canada receives EcoVadis' Platinum ranking
CHEP's estimated 330 million pallets, crates and containers are the backbone of global supply chains—their approximately 11,000 employees and network of more than 750 service centres helping the world's biggest brands in fast-moving consumer goods such as Procter & Gamble, Sysco, Kellogg's and Nestlé to transport their goods efficiently, safely, and sustainably. 
CHEP believes in the power of collective intelligence through diversity, inclusion and teamwork. 
Today, CHEP announced that for the second year in a row, CHEP Canada has been recognized with EcoVadis' Platinum rating, the highest available rating. With a score of 80 out of 100, this ranks CHEP Canada in the top 1% of sustainable businesses for small- and medium-sized companies in its industry.
CHEP has previously received a Platinum rating by CHEP Europe in 2020, and in previous years, a Gold rating by CHEP Australia.
"Providing sustainable solutions is what CHEP is all about, and we are both honored and grateful that EcoVadis rewards our commitment to sustainability time and again," said Frank Bozzo, Vice President and General Manager, CHEP Canada. "Combining our share and reuse circular business model with our customer collaborations through the Zero Waste World program, CHEP's social responsibility initiatives permeate throughout the business and are key to our values and mission."
Based on the scoring CHEP Canada received across all categories, they were given a designation of "advanced" in its Corporate Social Responsibility (CSR) efforts. 
The world's most trusted provider of business sustainability ratings, the EcoVadis methodology is based on international CSR standards, including the Global Reporting Initiative, the United Nations Global Compact and the ISO 26000. The framework assesses and scores 21 criteria surrounding companies' policies and actions, as well as their published reporting, related to the environment, labour and human rights, ethics and sustainable procurement practices. 
"Providing sustainable solutions is what CHEP is all about, and we are both honoured and grateful that EcoVadis rewards our commitment to sustainability time and again," said Frank Bozzo, Vice President and General Manager, CHEP Canada. "Combining our share and reuse circular business model with our customer collaborations through the Zero Waste World program, CHEP's social responsibility initiatives permeate throughout the business and are key to our values and mission."