10 ideas for sustainable public procurement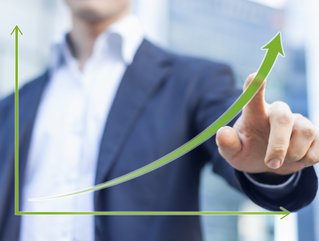 A report from BCG & the World Economic Forum, shows that 15% of the world's GHG come from public procurement. Here's ten ideas for a net zero industry
A recent report Green Public Procurement: Catalysing the Net-Zero Economy by Boston Consulting Group (BCG) and the World Economic Forum (WEF), shows that public procurement across the world is responsible for:
15% of the world's total direct and indirect greenhouse gases (7.5bn tonnes)
75% of these emissions were produced by industries dependent on public spending (such as defence)
The report went on to suggest that as the industry advances into an age of net-zero emissions, many new jobs could be created in public procurement, increasing global GDP by US$6tn by 2050.
However, with such a large task, where should the public procurement industry begin?
Decarbonisation alliance, The Mission Possible Partnership, has some suggestions:
10) Make a roadmap
Each organisation should gather its data, look at the legislation, what similar businesses have done in the same case and predict the costs. From this, organisations can identify what can be done to reduce emissions.
9) Define standards
There must be clear and sustainable standards set out by procurement officials, for both internal and external operations. Officials should also lay out the consequences for those suppliers who don't meet them.
8) Prioritise efforts
Governments should review their suppliers, looking at their economic value and from here, set targets.
Governments must agree on user-friendly metrics, using existing standards and assessment tools.
7) Optimise products
In order to comply with modern emissions-cutting laws, procurement officials must identify which aspects of supply chains can be optimised.
The lifecycle of each product should be reviewed, from its materials to transport route, then carbon cutting shortcuts can be planned.
6) Adjusting organisations
In the move to a greener procurement process, many things will need to be altered including in:
Steering models
Individual responsibilities
Communications processes
A central green procurement hub will help to navigate communication problems and support leaders in managing multiple initiatives.
5) Align across agencies
Public procurement activities are decentralised, so policies, baselines and targets will need to be aligned across local and national procurement agencies.
4) Work with industry coalitions
Spreading the best practises in decarbonisation will need collaboration and industry coalitions. This will increase company and material certification, in addition to the promotion of net zero activities.
3) Join buying groups
Low-carbon products will need a market. By joining a buying group, this will help to create the right market.
2) Prioritise suppliers
Suppliers should be assessed on the basis of progress in achieving their emissions targets.
Two factors should be considered:
Their capacity to influence specific suppliers
Each supplier's ability to meet their targets
All contract specifications should then relate to specific standards and targets.
1) Collect data
Number one on our list, is to continuously collect, analyse and update data.
Successful decarbonisation will need careful data management in order for each step to be achieved on the path to net zero.
The report states that countries should first use available data to create a baseline understanding of the challenge ahead of them. Procurement officials should map their supply chains, and identify suppliers for each focus area.