Deepti Malhotra, Symcor: complex procurement negotiations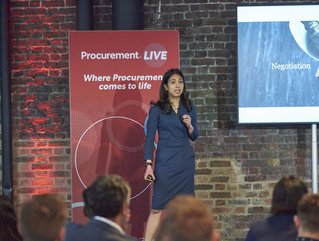 Deepti Malhotra, Director of Procurement and Vendor Management at Symcor discusses the complexities of negotiations in procurement at BMG LIVE event
April 2022, Procurement Magazine, Supply Chain Digital and Bizclik Media Group returned to the Tobacco Dock (London) to host our second Procurement & Supply Chain LIVE.
Dubbed 'The Risk & Resilience Conference' the two-day hybrid event was held on the 27th and 28th of April, featuring keynotes, roundtables, Q&As, and 1-2-1s from inspirational and knowledgeable leaders in the procurement and supply chain space.
Negotiation is a complex procurement skill
Taking to the stage for a second day, this time by herself. Deepti Malhotra, Director of Procurement and Vendor Management at Symcor spoke to the audience about the complexities of negotiations and how to improve tactics as part of the procurement process.
During her keynote speech, Malhotra provides insights and tactics from her career that have helped her to achieve the desired outcomes from negotiations with global corporations.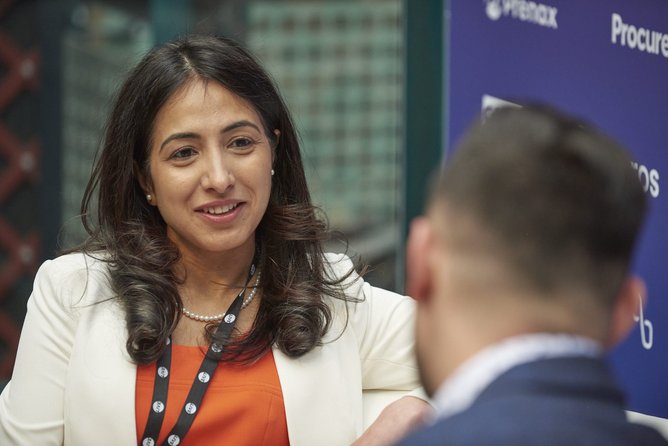 A key point from Malhotra's speech was: 'negotiators are not necessarily looking to make a profit, the secret to great communication is to know the goals and objectives of the organisations; why the supplier is so critical to achieving them; and tailor negotiations to meet company targets'.
She also emphasises that excellent negotiation skills come from practice, it should not be affiliated to a particular group, such as gender.
"As per studies, women negotiators are much more successful than the other, and that brings another type of discussion altogether. But, if you do the right level of practice in advance and you know who you're dealing with, you can actually come over that," said Malhotra.
She added: "If you're clear about your goals, you understand where you're heading, and have the right level of trust from your stakeholders, it's helpful. Because, when you're at the negotiating table, it doesn't matter who you're negotiating with—man or woman—if you know your goal and you know the individual's past reactions and behaviours, you can be flexible in your approach."
Did you see Deepti Malhotra's keynote when attending Procurement & Supply Chain LIVE 2022? Watch on-demand Malhotra delivering her keynote on 'Tactics for Successful Negotiations':
To watch Malhotra speak on Day 1 of Procurement and Supply Chain LIVE, click here.
To watch any of our other speakers from Procurement & Supply Chain LIVE: The Risk and Resilience Conference, click here.
PROCUREMENT & SUPPLY CHAIN LIVE 2022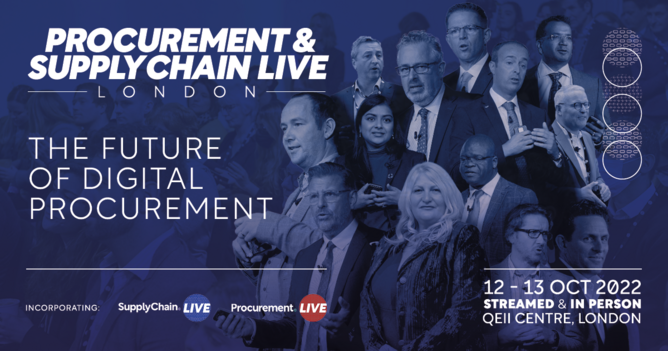 This October, Supply Chain Digital and Procurement Magazine return to London for an all-new event - PROCUREMENT & SUPPLY CHAIN LIVE LONDON 2022.
Click here, to find out how you can attend PROCUREMENT & SUPPLY CHAIN LIVE LONDON 2022.
Held at the QEII Centre between the 12th and 13th of October 2022, BMG's all-new hybrid event incorporates two zones - SupplyChain LIVE and Procurement LIVE - to create a single EXPO style event.
PROCUREMENT & SUPPLY CHAIN LIVE LONDON 2022 will give those attending the chance to showcase their values, products and services to partners and customers.
To find out more about PROCUREMENT & SUPPLY CHAIN LIVE LONDON 2022, click here.