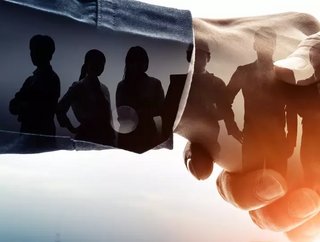 What exactly is Procurement, how does it defer from Purchasing and Supply Chain and how has it evolved? Let's dig in
procurement

noun

*

pro·​cure·​ment

Legal Definition of procurement:

1: the act of procuring

2: the purchasing, leasing, renting, or selling of materials, services, equipment, or construction
Yes, the act of procuring is simple in theory. The role of Procurement, however, is far from.
Procurement's main directive is to procure the right product or service:
✅ At the right quality* 
✅ In the right quantity
✅ At the right time
✅ At the best possible price
*Note, not the best quality as anything more than the customer is willing to pay for or what is required for the job is wasteful.
Depending on the company, this list of things to procure can include (but of course, isn't limited to): 
→

Raw materials (materials directly required for the manufacturing of an item)

→

Indirect materials (materials required for production that do not make it into the final product)

→

Maintenance, Repair and Operations (MRO) items

→

Office supplies

→

Cleaning supplies

→

Transportation and third-party logistics

→

Services (such as cleaning, landscaping, marketing, quality testing)

→

Subcontracting subcomponents

→

Contingent labour

→

Travel and related services

→

Company insurance

→

Telecommunications
Simply put, if a company is required to pay for it, it falls to procurement to manage it.
Why does it matter so much?
From CIPS: Procurement is often responsible for up to 70% of companies' revenue, so small reductions in costs can have a huge impact on profits.
Procurement also has a great impact on your operational efficiencies and your ability to serve your customers.
In reality, however, due to limited resources and capabilities, many procurement departments are still fighting to gain control over all areas of spend, while also fighting to synergise their efforts and better leverage their dollars. 
As companies often grow through acquisitions, many are battling the limitations of disparate systems, hindering the standardising of raw materials and transitioning to more mature and strategic procurement practices.
Hence, why new technologies such as cloud-based software and data analytics are revolutionising the industry (albeit perhaps more slowly than all the buzzwords and tech talk would have us believe).
But just as these new technologies began to make their way into the mainstream, the whole world seemed to change. Companies had really just started to realise the power of procurement to improve profits and fuel growth, enlarging procurement teams and bringing CPO's into the fold, finally at the head of the table along with the rest of the CSuite when the Covid pandemic hit.
But it wasn't just the pandemic and the ensuing repercussions to every aspect of supply chain, or even the swift shift to eCommerce that changed things for Procurement— but it seemed that suddenly, the world cared about sustainability and ethical, diverse procurement, and by way of more than just virtual signalling.
Consumers were suddenly on TikTok, talking about the wrongdoings of their employers, from how they treat their employees to how they discard of returned goods. Those new to the workforce discussed asking employers for their sustainability targets, are now doing just that.
But if all your doing is buying stuff, what exactly is the big deal? Well, that's the difference between purchasing and procurement.
Procurement involves:
→

Identifying logistical, technical, quality and regulatory requirements

→

Sourcing and vetting suppliers

→

Forecasting upcoming requirements and capacity planning

→

Setting supplier and product approval processes to mitigate risks and ensure all requirements are met 

→

Negotiating pricing and terms, perhaps through a bidding processes

→

Contract management

→

Supplier management (supply chain management), including ensuring regulatory compliance, supplier evaluations and audits

→

Supplier selection and procurement strategy (part of risk management and cost reductions)

→

Resolving invoice discrepancies, quality and delivery issues

→

Raw material i

nventory management (depending on the company this could fall under an inventory or supply chain manager)

→

Logistics management (inbound and outbound, unless it falls u)

→

And finally, purchasing/ buying, which includes issuing purchase orders, monitoring confirmations and delivery
Procurement—

Today
Procurement today, however, doesn't end there. As I stated earlier, the world has changed. Procurement must now ensure they're buying ethically, and are tasked with sustainability objectives. 
Procurement's main directive is to procure the right product or service:
✅ At the right quality 
✅ In the right quantity
✅ At the right time
✅ Sustainably
✅ Ethically
✅ Resiliently
✅ At the best possible price (while balancing the need for all other requirements- More on that with David Loseby from Barkers in the July edition of Procurement Magazine)
In order to drive sustainable, ethical, resilient supply chains, we must nurture innovations, prioritise collaborative long term partnerships, and leverage technology.
Tactical risk management may include:
→

Mapping your supply chain beyond tier-1

→

Identifying and evaluating all areas of risk

→

Sourcing, testing and approving alternative suppliers

→

Sourcing, testing and approving alternatives shipping and packaging methods 

→

Sourcing, trialling and approving alternative logistics providers

→

Building internal and external (held by suppliers or 3PLs) safety stocks
Historically, risk management was mainly intuitive, and for many, this is still the case. However, today, there are cloud-based risk management platforms such as Prewave, which allow you to monitor your supply chain in real-time and provide risk alerts.
Procurement vs Supply Chain
While I've got your attention, let's attempt to clear up the nebulousness between procurement and supply chain management.
CSCMP's Definition of Supply Chain Management:
Supply chain management encompasses the planning and management of all activities involved in sourcing and procurement, conversion, and all logistics management activities. Importantly, it also includes coordination and collaboration with channel partners, which can be suppliers, intermediaries, third-party service providers, and customers. In essence, supply chain management integrates supply and demand management within and across companies.
SCM synergises efforts that are otherwise often performed in silos, ensuring alignment of efforts across departments and organisations so you can realise objectives and find the market and economic value that affords you competitive advantage.
In other words, supply chain management is a slightly wider umbrella. Where procurement will manage a company's external supply chains, it does not typically get involved in conversion (manufacturing/ assembly— unless it involves external subcontracted suppliers), or demand planning, or outbound logistics management (accept for perhaps selecting and managing the suppliers).
Perspective
Lastly, it's important to remember that although procurement and supply chain are almost as old as the dirt under our feet (The first traces of procurement can be seen throughout ancient history, including the Egyptians in 3,000 BC), the terms are relatively new and have evolved with time. They also cover every industry on the planet (even the ones who work on launching us out of it).
And so, it's not likely every company or procurement and supply chain professional holds the same view on the exact tasks and priorities that fall under procurement or supply chain, and the terms are sometimes used almost interchangeably. And so, the ambiguities begin...
*"Procurement." Merriam-Webster.com Dictionary, Merriam-Webster, https://www.merriam-webster.com/dictionary/procurement. Accessed 23 Jun. 2021.