UK government release new bill for public procurement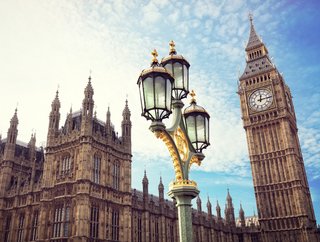 Replacing the current  EU regime for public procurement, the UK government has announced its new 'simpler, more flexible, and transparent' procurement bill
Promising simplicity, flexibility and transparency, the UK government has published its new Procurement Bill to replace the current EU regime for public procurement.
As part of the new bill, the government plans to create a simpler and more flexible commercial system in the hopes of better meeting the needs of the country while remaining compliant with international obligations.
The government also plans to open up public procurement to new entrants and embed transparency throughout its commercial lifecycle.
What benefits will the new Procurement Bill bring to the country?
The UK government reports nine key benefits for the country:
Regained control of public money. Currently, the EU has four regimes for procurement, the government states that this will be replaced with a single regime for everything, reducing costs and driving competition.
Slashed red tape and driving innovation. With its new bill, the government will replace over 350 complicated public spend rules, creating new rules to not only reduce costs for businesses but also drive innovation.
Making it easier to do business. By creating a single digital platform for supplier registration, businesses can benefit from a central transparent platform where all opportunities can be viewed in one place.
'Levelling up the UK'. The government states that value for money will be a high priority in procurement. However, the bill will also require buyers to take account of national strategic priorities such as job creation, improving resilience, and tackling climate change.
Tougher action for underperforming suppliers. With a new exclusion framework, the bill will make it easier to exclude underperforming suppliers, and will also create a new 'debarment register' for greater transparency on businesses that should be excluded from contracts.
An open and transparent system. The government hopes for the bill to create a step-change in transparency and openness. Having a single central platform for contract data will give all involved access to procurement information.
Effective crisis procurement. The government hopes for the bill to introduce new competition processes for emergency buying while retaining the ability to act at pace in times of crisis.
Delivering value for money. With greater transparency and a bespoke approach to procurement, the bill is expected to provide greater flexibility and more negotiation opportunities.
Protect national security. Provisions have been included within the bill to exclude suppliers from defence and security tenders if they present a risk to national security.
"Freeing businesses from the straightjacket of complicated rules and red tape was one of the key reasons that the British public voted to leave the EU. Now that we're out, we can create a simpler and more transparent system that promotes competition among businesses and reassures taxpayers that every penny of their money is well spent," said Jacob Rees-Mogg, Minister for Brexit Opportunities and Government Efficiency.
Also commenting on the new bill, Peter Cudlip, Head of the Public and Social Sector at Mazars, said: "In the context of Brexit, this Bill provides the opportunity to consolidate over 300 EU regulations and aims to make procurement more innovative and agile for the private sector.
"It, therefore, has implications for public sector organisations in how they procure services including the review and update to their own procedures, training of staff involved in procurement alongside communicating and training prospective suppliers engaged on any new rules, particularly with changes outlined in the green paper."
To find out more about the new Procurement Bill click here.
The future of the government's commercial function
To find out more about the UK government's procurement activities, watch on-demand Gareth Rhys Williams, Government Chief Commercial Officer, Cabinet Office speak at Procurement & Supply Chain LIVE: The Risk & Resilience Conference.