SPA: Who is procurement expert & Director Lesley Anderson?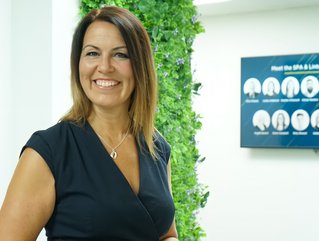 Get to know Scottish Procurement Alliance (SPA)'s new Interim Director. Lesley Anderson is a procurement expert and will be replacing Clive Feeney
Taking over from the current Director of Scottish Procurement Alliance (SPA) - Clive Feeney - Lesley Anderson, Head of Procurement at SPA is acting as Interim Director following Feeney's move to Interim Group Managing Director for LHC Group.
Who is SPA and LHC Group?
Founded in 1966, LHC Group has been providing best value procurement solutions for the public sector for more than 50 years. The not-for-profit adds value and increases efficiency without compromising on quality and compliance.
LHC Group is also an advocate for sustainable procurement, and enhancing environmental, social and economic conditions.
Established in 2016, SPA was born out of the LHC Group. SPA si one of the largest free-to-join procurement organisations representing more than 100 public sector organisations.
Harnessing intelligent procurement solutions, SPA works with its partners to promote the delivery of tangible benefits, competitive pricing, and having a positive impact on the wider community.
Supporting SPA's future growth
With more than 27 years of experience in procurement both in public and private sector organisations, Anderson is a Fellow of the Chartered Institute of Procurement and Supply (FCIPS) and heads up the procurement activities for the organisation.
In her role as Interim Director - which she will be taking up on July 18, 2022 - Anderson over the next 12 months will work to deliver SPA's business plan while continuing to manage a turnover of more than £250mn and working with its client portfolio of over 100 contracting authorities.
Commenting on her appointment as Interim Director, Anderson said: "In the five years I've led procurement for SPA I've seen the organisation go from strength to strength and become the leading not-for-profit construction framework provider for public sector organisations in Scotland. In this time, we've increased engagement with our supply chain, collaborated with more local and regional SMEs and have increased the delivery of social value through our frameworks – and I look forward to continuing this.
"It's essential that we also continue the work SPA is currently doing to support our partners through our 'added value services' and the local communities across the country, both through rebates and grants via our Community Benefit Fund, and I'll be growing and continuing our work with partners in this area."
Prior to joining SPA, Anderson held procurement roles at Scottish Water, Ineos, and Falkirk Council before joining the organisation in 2017.