Recognising Procurement as the Catalyst for Change
By Simon Lipscomb, Director at Efficio Consulting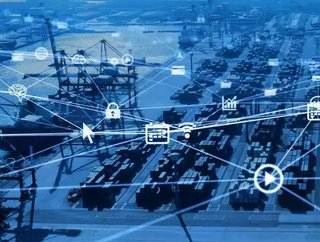 Simon Lipscomb, Director at Efficio Consulting shares his insight into procurement potentially being the catalyst for a new sustainability drive...
Despite being a longstanding global issue, conversations around sustainability have exploded over recent months. From Boris Johnson's pledge to put the to chancellor Rishi Sunak's announcement that for large companies within the next five years, sustainability has become a centre-stage news topic in the UK and around the world. And today's business leaders are under more pressure than ever before to drive sustainable initiatives and address climate change directly.
The global pandemic further accelerated sustainability conversations – in fact, over 70% of companies interviewed for , said environmental management and/or sustainability priorities are likely to become 'somewhat more important' or 'significantly more important' for them as a result of COVID-19. After all, national lockdowns provided us with a glimmer of what a more sustainable world could look like. Carbon emissions dropped drastically, motorways lay deserted, and for the first time in a long time, the .
Whilst this was a drop in the ocean when it comes to the wider issue of climate change, the pandemic has shone a much-needed light on sustainability. Change is now being driven from the very top, reinforced by steep targets set out by the UK government, in an effort to reach . As consumers, we have acknowledged the issue and seen the promise of a brighter future; now it's time for businesses to play their part to implement that future.
A Board-Level Initiative
In the strive for change, sustainability is now an issue being tackled at board level. Customers and investors are demanding it, with many basing their perception of a business on how it takes on environmental, social and governance (ESG) issues. In addition, research suggests that companies managing ESG factors more effectively actually benefitted from better operational performance, share price performance, and cheaper cost of capital. It, therefore, makes good business sense to place sustainability high up on the board room agenda.
Sustainability, however, cannot be merely a project or initiative, something businesses do in addition to normal every-day work. It must be part of the business's DNA, and at the core of every operation. In order to succeed, sustainability must be rolled out into the organisation's values and across all business processes.
The Role of Procurement
As businesses look to respond to these trends, many – even those with a deep commitment to sustainable practices – are struggling to fully unlock the opportunities within their organisations. Becoming a more sustainable business requires a 'whole of business' approach. But there's a growing recognition that procurement has a central, and often overlooked, role to play.
Third-party spend can account for a significant percentage of revenues – so there is great potential here to reduce the environmental and social impact. In fact, have identified the supply chains of giant multinational companies as the source of almost one-fifth of the world's carbon emissions.
The role of procurement is to identify and mitigate risks whilst capturing opportunities. In many situations, mitigating these risks can lead to the identification of environmental and social improvements that deliver value to an organisation. Procurement is also key to unlocking the collective expertise and knowledge of suppliers. It is important that these suppliers understand what the business wants to achieve – from there, it is possible to work collaboratively to suggest and implement sustainable alternatives.
Procurement should be involved from the very start. It has a unique position to inform the businesses sustainability strategy and will be essential to develop a tangible roadmap and realistic objectives while maximising the effectiveness of delivery.
The Necessary Tools for Action
To drive success in this area, businesses must equip their procurement teams with the correct tools. Teams must be trained to use their procurement skills – such as sourcing, supplier collaboration, and category management – to drive sustainability as well as cost reduction. Organisations that will best perform in the long run are those that focus on both cost and value-add objectives.
Increasing the knowledge of the full supply chain is critical to the sustainability agenda. Businesses must empower the procurement team to build an in-depth understanding of their extended supply chain. To do this, they will need: , the right datasets, scorecards, templates, and emissions calculators.
Surprisingly, despite 70 per cent of supply chain leaders planning on investing in the circular economy in the next 18 months, just 12% of those have linked this with their digital strategies. Procurement technology that provides a single communicable view of spend analytics can help CPOs manage suppliers to meet sustainability demands, whilst tracking savings in line with initiatives to effectively trace value. The tools do not need to be sophisticated, but they do need to be comprehensive.
Driving Action-Orientated Change
To truly accomplish significant and effective change – rather than just a commitment to sustainability, businesses, with the help of procurement, must have a clear and actionable plan in place. After all, it is all well and good talking the talk, but true change requires action.
Businesses tackling sustainability should be:
Identifying areas of improvement and where they can make the biggest impact – whether it be reducing carbon emissions, minimising waste, increasing locally-sourced components or a combination of a number of different initiatives – highlighting areas that will make the biggest difference, and segmenting suppliers in line with their potential impact on sustainability performance, should be the very first step.
Considering measurement and reporting – quantifying change and setting goals will be paramount – a business can't expect its people to buy into these initiatives unless they can clearly communicate how their actions are actively contributing to those goals. Supplier Relationship Management (SRM) tools can be effective here – helping businesses to monitor cost, quality, and sustainability performance against the contract.
Implementing clear policies and processes – Aligning with standards like the ISO standard for sustainability is a good place to start and can act as a solid target for businesses on their sustainability journey. Policies should be clearly set out and the tools provided to help achieve them.
In today's increasingly competitive and volatile market, many businesses are jumping on the sustainability bandwagon. But it will be those that leverage the insight of procurement that will start to see the green shoots of change.