Procurement strategies in the healthcare industry
By Charlie Steer-Stephenson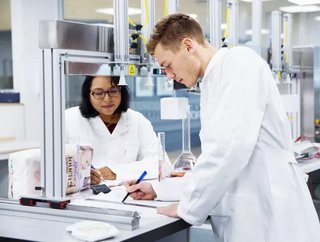 Source: essity
As the healthcare industry shifts from cost-driven to value-based goals, efficiency and sustainability become top priorities for procurement in healthcare
Procurement in healthcare involves the sourcing and purchasing of products, supplies, equipment and services used to help the industry function. During and after the COVID-19 pandemic, disruptions within the supply chain had a significant impact on healthcare provisions at a critical time for the sector.
As risk management and resilience became central components to the survival of supply chains, procurement strategies in healthcare had to be redesigned to meet the needs of suppliers and consumers alike.
The unprecedented demand for personal protective equipment (PPE), cleaning supplies, tests kits and vaccines meant the focus of procurement in healthcare could no longer be on cost reduction. Instead, the manufacturing and supply of essential healthcare products had to be about increasing efficiency, reducing waste, and aligning with global healthcare needs.
We explore how healthcare companies essity and Walgreens Boots Alliance (WBA) have altered their procurement strategies in recent years, in order to better serve their customers.
The demand for responsible global sourcing in healthcare procurement
The pandemic caused people across the world to become more health conscious. Alongside the digital transformation of the supply chain and the development of e-commerce, this meant the healthcare industry had to improve its offering of customer value, as well as maintain profitability.
With over 46,000 employees and sales across 150 countries, health company essity has made concerted efforts to deliver a sustainable and responsible service to its customers in recent years. By keeping efficiency and end user satisfaction as its top priority, essity has demonstrated its commitment to the sustainable supply chain.
For instance, the company's Global Supplier Standard (GSS) maintains high standards for top-quality, innovative, sustainable, and safe products. Since essity's health products contain a lot of renewable wood fibre, it's important to the company that it procures from the highest quality, certified providers. This emphasis on responsible procurement subsequently contributes to the overall demand for a reliable and conscientious healthcare supply chain.
Although the pandemic did reveal systemic weaknesses in the healthcare supply chain, the increased attention to responsible and sustainable sourcing and purchasing strategies has meant that suppliers and buyers are now having an overall better experience of the procurement process.
Shifting from cost-driven procurement to Value Based Procurement
WBA is another healthcare provider that makes sustainable and responsible procurement a top priority.
With the increasing emphasis on localisation as a key aspect of sustainable procurement, companies like WBA are aiming to reduce their environmental impact by manufacturing goods locally. This means healthcare products can be distributed and used in the regions where they are needed, rather than being shipped (and potentially wasted) around the world.
Having access to reliable local suppliers also offers consumers better procurement security and product quality, making stakeholders more likely to invest in the development of local healthcare services and products.
This is all part of a new type of procurement in healthcare, which the UK-based NHS Supply Chain termed 'Value Based Procurement' (VBP) in 2019. VBP promises to improve operational productivity and patient experiences as it cuts out wasted time (including waiting time for medical appointments) and products. This reduction of waste also lessens the environmental impact of procurement in healthcare.
"This value-based approach provides us with a useful external review to support clinical operational teams challenge existing practice and processes. We need to ensure good programme governance to ensure all relevant stakeholders are signed up and committed to what we're trying to achieve," said Martin Shaw, Special Advisor at Guy's and St Thomas' NHS Foundation Trust.
essity and WBA are just two examples of healthcare companies using their team's expertise and supplier diversity to procure and provide the highest quality products to consumers around the world. From the standardisation of goods to building better relationships between suppliers and consumers, procurement in health is certainly on the right track to supporting the development of a more resilient, sustainable and ethical supply chain.