Keelvar: Top four priorities for Chief Procurement Officers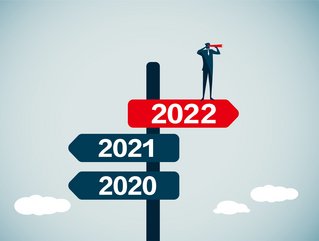 Procurement Magazine looks at Keelvar's latest report in partnership with Ardent Partners to discover the top four priorities for CPOs in the industry
Two years on from the outbreak of COVID-19 and many organisations remain in 'crisis management' mode as they strive to navigate geopolitical tensions, natural catastrophes, inflation, supply shortages, and shifting workforce trends.
"Such dynamic and complex challenges have inevitably led to a shift in Chief Procurement Officers' plans and priorities for 2022," commented Keelvar.
1. Mananging supply risk
Having previously been an insignificant factor in the 2021 report, managing and mitigating supply risk has risen to the top with 44% seeing this as a priority for the future.
However, despite the growing importance of the supply chain and the focus on risk, only a small percentage of organisations have made the technology investment needed to gain visibility and be successful.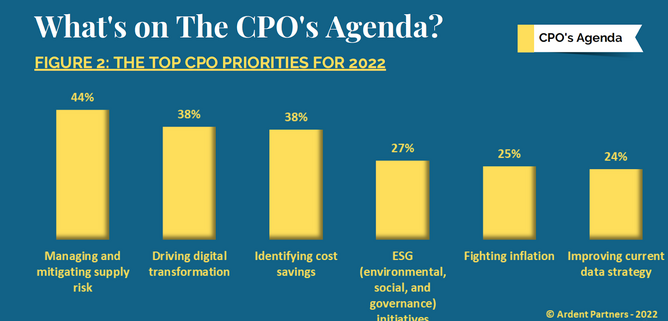 2. Cost savings
Once a top priority for 90% of CPOs, cost savings as a priority has experienced a steady decline since 2009. This year, the figures have almost doubled since 2021 from 22% to 38% of organisations prioritising cost savings.
Keelvar commented: "The recent de-emphasis on cost savings can be linked to a pandemic-related shift to focus on the security of supply at any means and a lesser focus on cost controls. However, now that costs are up and profit margins are down, savings are coming back into focus as procurement professionals look to strategise ways to succeed in the volatile market and contend with the rapid inflation they're dealing with."
In order to be successful organisations will need to be more vigilant and stretch their capabilities, market intelligence, category expertise, and core instincts to capacity.
Procurement functions will also need to work on communicating the value of investment as CFOs tighten their belts to tackle rising inflation.
3. Digital transformation
One priority that always remains high on the agenda for organisations is digital transformation. One of the most common challenges CPOs face in order to achieve their objectives is the need to close the existing technology gaps (34%) as well as the need to improve operations and performance.
"The overall findings reveal that adoption continues to increase slowly, technology proficiency levels remain mixed, and the most widely adopted solutions – eProcurement and eSourcing tools – are not yet universally used," commented Keelvar.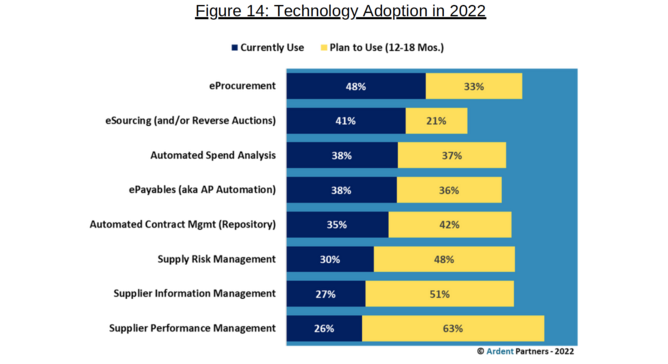 4. Best in class solutions
Central to any procurement function is the need to have agility and drive value from data. For many organisations, sourcing optimisation solutions could be the low-hanging fruit needed to drive near-term and long-term financial benefits.
In the report, best-in-class procurement enterprise achieved top tier performance across critical procurement metrics.
"best-in-class sourcing teams run significantly more competitive sourcing events because they are 51% more likely to have an eSourcing solution in place. These leaders show a dramatic advantage in their advanced (optimisation-based) sourcing solutions, deploying them 2.3 times more often," said Keelvar and Ardent Partners.
To read the full report 'CPO Rising 2022: The Data Revolution', click here.