Ivalua's Top 10 2022 procurement priorities for CPOs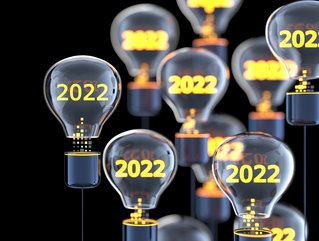 Procurement Magazine takes a look at Software Company Ivalua's key issues for procurement in 2022 by Chris Sawchuk, Vicky Kavan, Nic Walden and Erik Dorr
"The crisis of 2020 and 2021 has cast a long shadow over business conditions and continues to cloud the 2022 planning cycle. According to The Hackett Group's 2022 Key Issues Study, procurement executives expect more fallout," stated Chris Sawchuk, Vicky Kavan, Nic Walden and Erik Dor.
Top concerns for 2022 include:
Cybersecurity
Supply chain disruptions
Inflations
Materials shortages
Labour shortages and skills gaps
'The great resignation'
Top priorities for Chief Procurement Officers (CPOs) in 2022
10. Stakeholder-centricity
Of those surveyed in Ivalua's 2022 report, the procurement industry is identifying the need to be a modern, strategic and business-enabling function.
However, to achieve this, the functions must to increase its focus on the needs and expectations of their stakeholders as well as procurement itself. It will be vital for procurement teams to maximise their people, equipment and technology.
"Stakeholder-centric business models must begin to empower procurement teams to innovate while improving organisational performance," said Ivlaua.
9. Improve agility
More than just being flexible and change-ready, procurement functions will need to prioritise the ability to anticipate, predict and rapidly react to shifts in the supply chain.
Ivalua said: "Procurement leaders understand the power of an advanced procurement platform that can deliver more value to improve responsiveness, speed, and agility."
8. Modernising procurement
As the shift continues from on-premises legacy systems to cloud-based solutions, the role of technology will be more critical than ever. Being able to deliver the right information at the right time, to the right person will e a daunting but vital task.
"Organisations are leveraging technology and modernising legacy procurement application platforms with cloud-based procurement software suites to fill gaps in functionality and security," said Ivalua.
7. Skills and talent
Modern procurement can no longer rely on the skills and competencies of the past. Procurement functions faced with 'the great resignation' need to focus their efforts on skills development and staff retention.
Ivalua said: "Since its onset, digital transformation is a journey of change for any organisation. Today's leaders must look to technology to empower their teams, freeing capacity, delivering actionable insights, facilitating broad and deep collaboration, and providing the flexibility to easily adapt and evolve with market shifts. If not now, when?"
6. Analytics, modelling, and reporting
As procurement leaders recognise the success of data and an insights-driven approach to value identification, it will be vital to harness reliable, up-to-date and forward-looking data and intelligence.
"Procurement is requiring a broad range of exemplary skills and competencies that often need an entirely new ecosystem of experts. Leveraging the power of a contingent workforce is key to staying flexible and profitable," stated Ivalua.
5. Digital transformation
Digital transformation - an essential enabler of any modern organisation. Procurement's ability to deliver new services with better intelligence, increased speed, customer-centricity and competitive advantage will need digital transformation.
Ivalua commented: "Procurement is a complex process that is often described as an art and a science, with quite a few disciplines involved [...] 2022 will require a significant focus on modelling and projecting to maximize procurement and supply chain efforts."
4. Corporate sustainability
It is no secret that organisations are being challenged with greater expectations and demands when it comes to sustainability. Procurement stakeholders have elevated the priority of being sustainable more than any other agenda.
Ivalua said: "Today, consumers expect organisations to act in good faith to support a sustainable economy [...] Digitising spend management will transform the way we anticipate change, maintain the integrity of our resources and partners, and advocate for the people who work in our communities."
3. Strategic advice
Becoming a strategic advisor will continue to be a priority in 2022, helping businesses to achieve their performance goals and deliver objectives.
"We know that businesses thrive when they focus on their primary mission and align the value they provide their customers with the value their customers are willing to pay for," said Ivalua.
2. Reduce spend
A priority as old as business itself. Reducing spend costs continues to be high on the priority list for procurement in 2022. However, the focus has shifted to mitigating the costs of the current inflation.
"Supplier spend is changing rapidly and organisations must manage supplier spend by identifying the shift in the current inflation (adjusted price of the supplier's goods) [...] Preparing for these future inflationary changes requires strong negotiation capabilities and long-term resilience," commented Ivalua.
1. Reduce risk and ensure continuity
Finally, a top priority for procurement functions like many others is risk reduction and ensuring continuity. To protect revenue and profitability, procurement will need to focus on resilience and minimising the impact of supply chain disruptions.
"We expect procurement organisations will continue to enhance visibility, agility and capability," said Ivalua.
To read the full report, click here.