Ivalua: Is the future of spend management holistic?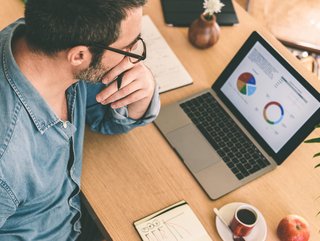 According to leading global software provider for spend and supplier management Ivalua, the future of spend management is holistic and integrated
In today's high-performing procurement organisations, leading executives are consistently prioritising a holistic and integrated approach to supplier management.
According to Ivalua, these organisations are going beyond supplier management, instead, they are adopting a supplier engagement approach. In doing so, organisations align their suppliers to the overall procurement and broader business strategy to create and sustain long-term value.
"Successful industry leaders have built strong supplier engagement foundations to power more effective and valuable procurement practices. In doing so, they have improved supplier collaboration and created a greater capacity for resilience, innovation, and continuous improvement," said Vishal Patel, Vice President of Product Marketing at Ivalua.
What makes holistic supplier management important?
Providing value beyond sourcing and procure-to-pay (P2P) savings, holistic supplier management can help organisations to transform supplier risk and inefficiencies into a source of innovation, competitive advantage and efficiency.
Often, inefficiencies are created in sourcing or Procure-to-Pay from inaccurate supplier information, payment delays, inconsistent supplier master data across systems, out-of-date credentials, and disconnected supplier risk information. By adopting a 360-degree view of all supplier interactions and activities, the procurement function can benefit from greater transparency and real-time information.
How does a strategic and holistic approach to supplier management contribute to the overall business strategy?
According to Ivalua, there are five key ways in which a strategic and holistic approach to supplier management can contribute to the overall business strategy:
Establish supply assurance and mitigate disruptions
Build more resilient supply chains to withstand volatility
Support growth plans, product innovation and entry into new markets
Drive sustainability initiatives, particularly reducing Scope 3 emissions
Improved accuracy and quality of supplier master data
"An effective SRM framework provides a set of principles, processes, and tools to establish a governance structure and manage ongoing operations during the lifecycle of a supplier," commented Patel.
He adds: "Holistic Supplier Management establishes a strategic supply chain strategy that can deliver sustained value, lower risk, and improve performance. Every organisation has its unique needs, and reaching best-in-class should not be compromised by technology limitations. Market share and bottom-line profitability are all at risk when supplier strategy is not aligned with business strategy."