Hays: Global recruitment trends in the procurement industry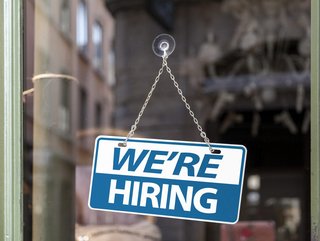 Scott Dance, Director of Hays Procurement, Logistics & Supply Chain discusses the importance of 'soft skills' and desired employers in procurement
We've heard the phrase 'hard skills' – for example a degree or qualifications, whilst these are still fundamental in the hiring process, there is a huge emphasis being placed on soft skills when recruiting procurement professionals; this will consequentially encourage employers to be more open-minded during their search for talent.
Our Hays 2022 Salary Guide depicted the increased demand for procurement: 99% of organisations expect their activity levels to stay the same or increase over the next 12 months – therefore, to reiterate the above, it's more important than ever to consider the potential that individuals can offer through their demonstrated soft skills.
Additionally, within the new hybrid world of work such soft skills permit procurement professionals to be agile and adapt accordingly to their environment – for example, negotiating with a supplier or stakeholder can be completed either digitally, in person, or sometimes a combination of both!
Undoubtedly, meetings in-person differ greatly from those online – you're able to read body language with more ease, technical difficulties are predominately eliminated but having strong communication and interpersonal intelligence enables talent to be flexible in each situation, which I believe is fundamentally key to success.
The Salary Guide upholds this point, as it reflected that 65% of employers need strong communication and interpersonal skills, which in turn, support the additional desired soft skills of negotiating and problem-solving.
We've discussed what employers should look out for, but what are professionals seeking from a company when looking for a new role?
Whilst salary and progression are naturally taken into consideration, hiring managers are increasingly seeing that candidates are placing more importance on EDI (Equity, Diversity and Inclusion), ESG (Environmental, Social and Governance) and CSR (Corporate Social Responsibility).
Employees are looking to see how companies are putting genuine policies in place to be environmentally and ethically responsible (for example, auditing supply chains), as well as how they give back to the community. For example, Hays has recently partnered with Trees for Cities, permitting staff to use a volunteering day to plant trees in their local area – this was then promoted across Hays' social channels and internal communications.
Effectively communicating to potential talent that your company places importance on highly regarded principles, such as diversity, ESG and CSR, not just within the specification but throughout the whole interview process, will encourage candidates to appreciate that the company has strong values, resulting in the individual more likely to consider an offer.