Five common challenges faced by the procurement industry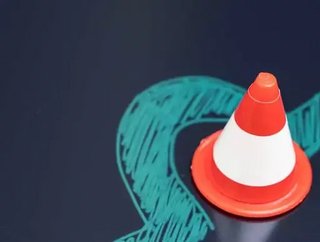 Organisations working in procurement are faced with challenges all the time. Here are some of the most common and how to overcome them...
As with any industry, things don't always go according to plan in procurement and businesses can face several challenges along the way. Couple this to all of the tasks that industry leaders have to accomplish, such as processing payments and managing vendors, and it's not an easy role. So here are five procurement challenges and how businesses can overcome them.
Risk Mitigation
Risk mitigation is defined as the process of lessening the impacts of potential threats. It involves a company monitoring and assessing their most severe risks to ensure that they are fully protected from a potential attack. 
For businesses in the procurement industry, this is a massive challenge due to the volume of risks that plague them. For example, supply risk is one issue and others include delivery risks, cost quality, market risks and the potential for fraudulent activity. 
To overcome this challenge, an organisation can adopt one of several strategies. The first is risk avoidance which involves the organisation assessing the risk and then not performing the activity that causes it. If they can foresee that doing something will cause a risk, then they can avoid that risk by choosing not to do something. 
Dark Purchasing
Dark Purchasing is when a business buys a product outside of a known procurement process or with no prior knowledge about the vendor. Due to their uncertain nature, they can often lead to unnecessary purchases and have the potential to be a security risk for a business. 
For procurement businesses, this can be costly in the long term and result in a loss of revenue from purchases that cannot be verified or justified using the company's capital or material inventory. 
One way to prevent this from happening is to bring internal stakeholders onboard. That way they can be assigned procurement-related responsibilities and allows them to play an even bigger part in the overall industry process. 
Inaccurate data
One of the biggest problems caused by inaccurate data is that it can lead to either inventory shortages or excess inventory following a company purchase.   
A way to solve or at least reduce the likelihood of inaccurate data is to identify its source. This allows any discrepancies to be detected early and then prevented. 
Strategic Procurement
Strategic procurement is a process which businesses follow to ensure their supply of goods is delivered on time and meets their goals. To be effective, it requires organisation-wide cooperation from each department. The problem with strategic procurement is that it is difficult to fully understand the consequences of each action or move made in a procurement plan, and then execute them across all areas of their organisation. 
To overcome this, businesses can think carefully before making any decisions or purchases. They can also develop their negotiation skills and build their supplier relationships. Doing these will help their procurement plan and may make it easy to understand. 
Supplier management
Sometimes the problem is not within the business but with the supplier. One of the challenges procurement leaders face is effective management of their suppliers. This is due to a complicated process which involves finding the correct supplier and then being able to keep track of the vendor's output, while also ensuring the supply of goods is both consistent and high quality. 
To overcome this, there are several solutions. A business could make more regular site visits to their supplier, helping them monitor their progress. Or they could paper or web-based supplier questionnaires as a way of monitoring their activity. 
In addition they could ask for external certifications to ensure the validity of a supplier or they could research third party reviews, which would help them gain suppliers' trust and monitor them more effectively.