DeepStream: Cracking negotiating within the RFx process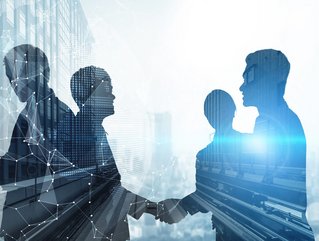 DeepStream Technology's Founder and CEO Jack Macfarlane discusses the resistance to change in negotiations specifically when it comes to the RFx process
"Preparation is the key to any successful negotiation, but few people spend enough time on it," wrote consultant Jeff Weiss for Harvard Business Review in 2014. Some deem it an innate skill, others a learnable process, but whatever your perspective, one thing's for certain; negotiating seamlessly with any stakeholder is a cornerstone of any successful business outcome. The majority of global trade is driven via one counterparty exchanging information and negotiating with one or more counterparties in order to find a mutually satisfactory agreement. For most companies, this framework is formalised within their "procurement" business units: the engine room which controls this contracting and spend.
It's common wisdom that the best kind of negotiation is one where both sides leave the table feeling like they have won. Or at least like they haven't lost. Like humans, businesses have different utility and price curves, and negotiation via the exchange of information is the way in which mutually satisfactory transactions are found in the market.
In modern day procurement, there is some formalisation around how the process is run, albeit the nature of the beast is such that there are near infinite pathways and informational exchanges required to get from start to finish. With high stakes, multiple suppliers bidding simultaneously, aligning with internal stakeholders and reams of information involved, any negotiation must be kept transparent, and fully auditable. The more room left for human error, miscommunication, or ambiguity, the more likely that following a negotiation a suboptimal business outcome is achieved.
Which begs the million, actually more like the trillion dollar question: why is the procurement sector hanging onto antiquated prescriptive negotiation systems, or still doing everything via email? Every day, millions of transactions and bids are conducted this way, leading to crucial negotiations that are clumsy, opaque and prone to misunderstanding. Despite software based technology being able to provide game changing results for businesses in how they exchange information with the market, there is still a lingering perception that it must be quicker and easier to tap out a quick email or pick up the phone. This attitude creates a huge value wedge in how global commerce operates today.
At DeepStream we see change resistant culture in the RFx process as the main impediment to procurement professionals making the most of technology. Even when our clients start using our software, many find themselves reverting to old habits during negotiation processes, mainly because it's "always been done that way".
In light of this, a major focus for us has been to identify what triggers clients to revert back to their email provider, instead of staying on our platform and realising the clear business returns which software delivers. To find the answers we need, we turned to our feedback loop which we deploy with all of our users, the DeepStream treasure trove of insights about what procurement professionals need and want to achieve in their day to day business operations.
Ultimately, we find it boils down to three client objectives:
Business users want to exchange information with external business counterparties in the fastest way possible, allowing them to iterate and negotiate effortlessly.
Business users want their counterparties to be able to bid on the transactions they go out for in as easy a way possible - there needs to be as low a barrier as possible to getting responses back.
Business users want to see all the information they have exchanged in a clear, aggregated way. They want to see bids and answers to questions side by side, rather than having to trawl through a thousand emails (and find emails they may have missed).
To prevent bad habits creeping back in, we need to deliver on these three desired business outcomes with our software. Our in-system negotiation functionality needed to be as easy and straightforward as possible.
On our path to achieving this, we did not only improve our software platform's system of line-level exchange but also made critical interactions available in real-time (think e-auctions and their 'live' feel, but within an RFx process). For buyers and suppliers, we provide a user interface conducive to quick back and forth, avoiding the mire of multiple stages of proposal and revised requests (think Slack, but for RFx processes). On top of this, buyers using DeepStream are able to compare all supplier bids in one place, allowing negotiations to be conducted faster, more efficiently, and simultaneously.
By merging processes, tools, and data, procurement software has the potential to dramatically cut negotiation time and costs through an easier and more dynamic negotiation process with suppliers. Businesses which adopt new technologies with open arms will see these benefits, both at the user and at the business level, almost immediately. Competitors that don't, and hang on to old-fashioned ways of doing business, will see their negotiation power decrease as they become exposed to effort-intensive back and forths, inability to engage with multiple counterparties in a fast and efficient way, and a lack of information being available for smart business decision making.
By listening to our users at all times and reacting to their desires via agile technology deployments we are able to constantly reduce user pain points, streamline business processes, and maximise the value we can deliver to their negotiating processes in short amounts of time. Our aim is to once and for all solve the negotiation riddle and convince even the staunchest email enthusiasts to be converted. Modern RFx technologies will save procurement professionals thousands of hours during their careers, freeing them up to spend time on strategy and well informed decision making in negotiating for their businesses. Which is something that would make Jeff Weiss very happy indeed.