CCTPA Brings Cutting-Edge Tech to Public Sector Procurement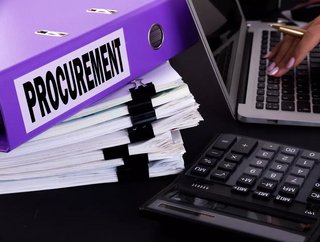 CIPFA and CPRAS team up to create a joint technology procurement organisation—and bridge the public sector knowledge gap
The Chartered Institute of Public Finance Accountancy (CIPFA) and the Cost and Procurement Advisory Service (CPRAS) have teamed up to create a joint technology procurement organisation—CCTPA. As innovation speeds up, our government can't be left behind. The membership associate will support tech procurement in the public sector, develop procurement models that mitigate risk, and streamline operations for universities, city councils, and other public organisations. 'Through the CCPTA, we look forward to bridging the knowledge gap and bringing best-in-class solutions right across the public sector', said Andy Burns, CCTPA chair. 
CIPFA and CPRAS: Who Are They? 
Let's start with CIPFA, the only professional accountancy firm in the world exclusively dedicated to public finance. The organisation includes 14,000 members working for public services in national audit agencies and major accountancy firms. CIPFA is now partnering with CPRAS, a leading fintech procurement solutions company. It offers both customised frameworks to help its clients reduce time and risk, and it's garnered a significant track record of high-quality service. 
In one example, CPRAS helped the Aylesbury Vale District Council save more than 50% on card processing. Rosanna Iannone, Council Financial Systems Manager, characterised it as 'an extremely seamless process...probably one of the best change projects I've worked on'. 
What Will the Partnership Accomplish? 
As we've all learned over the past year, private enterprise isn't the only procurement operation in the game. Public workers and government officials must keep our cities running—purchasing everything from engineering materials for bridges and roads to emergency healthcare supplies such as PPE, masks, and jabs. 'From local councils to central government, from health and education authorities to charities, all public sector organisations can benefit from the latest technology solutions', CPRAS wrote. 
Now, the CCTPA will work with its members on procurement frameworks as well as educate them about how to iterate and improve their operations. Give a man a fish and he'll eat for a day; teach a man how to fish and he'll eat for a lifetime. This is especially critical in introducing AI, blockchain, or IoT. Said Marcus Baxby, CIPFA Strategic Alliances Manager: '[We want] to bridge the gap between public sector organisations and the tech sector, particularly in frontier technologies'. Added Andy Burns, CCTPA chair: 'Yet we know that it can be challenging for public institutions to keep up with the latest advances'. 
Why Does CCTPA Matter? 
Right now, our public procurement teams are being asked to do more with less. It's challenging for them to keep up with the deep pockets of private enterprise, especially as cutting-edge technologies enter the market. Now, the pandemic has highlighted the urgent need for public procurement innovation. Furthermore, the industry has shown that it can digitalise under pressure—and CCTPA can help it capitalise on this opportunity. 

Said Richard Hallewell, CCPTA's CEO: 'When the UK entered lockdown for the first time last year, the technology community went into overdrive. It wasn't just start-ups either—traditional businesses had staff working to develop game-changing solutions'. He added: 'We're proud to be working with CIPFA to bring these solutions to the very institutions that need them the most'.