Wärtsilä inks contract to keep Argentinian power plant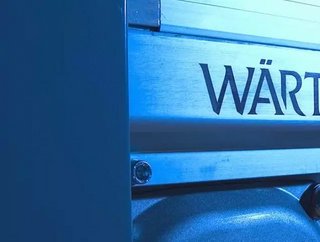 Wärtsilä successfully signs new contract to maintain an Argentinian heat and power plant, tasked with overseeing sustainable and operational upgrades
Malting company Boortmalt wants to upgrade its Punta Alvear dual-fuel plant in Argentina, and it's awarded Wärtsilä the contract to do so. The technology company will tackle converting the heat and power facility to a gas system, overseeing a decrease in production and subsequent reduced operational costs, meaning Boortmalt is able to focus on meeting its sustainability goals. 
Sustainability and streamlined operations behind continuation of contract
In theory, Wärtsilä's plant revamp will see an improvement to the facility's efficiency, streamlining its processes and thereby reducing the amount of operational time, costs, and emissions, helping to lower the company's carbon footprint. Boortmalt has previously revealed its ambitions to hit a 50% reduction in carbon emissions and energy consumption before the end of the decade (2030), and its turning to Wärtsilä to spur on its progress. 
"After close collaboration with Wärtsilä and a successful 3-year maintenance agreement from 2018, we have collected valuable operational data for the plant," says Pablo Grassini, Plant Manager at Boortmalt.
"Based on this data, we have together evaluated the best way forward to improve performance. We feel sure that the gas conversion, supported by the maintenance agreement, represents a strong business case for us. We expect a three years payback time on the investment, followed by profit over the whole lifecycle."
Currently, the facility runs on a Wärtsilä 32DF dual-fuel engine, so this isn't the first contract signed between the two parties. However, evidently impressed by Wärtsilä's contribution to its operations thus far, Boortmalt is eager to continue their partnership and this new contract will see the technology firm upgrade its previous dual-fuel engine to a 34SG gas engine, which boasts a welcome 10% increase in power output.
Wärtsilä confident it can complete the project manufacturing in under three months
The agreement will see Wärtsilä support the plant's operations for ten years, with the project expected to begin early next year and project completion in under three months.
Wärtsilä's Energy Business Director for the Americas, Jorge Alcaide, is confident about the plant's future, and the company's ability to successfully meet the contract requirements. 
"By carrying out this gas conversion project, we are in effect future-proofing the plant's operational performance, since it will facilitate the future integration of energy from renewable sources, such as wind and solar. In the meantime, it will reduce the need for power from the grid, thereby lowering costs."