Indirect Procurement can drive efficiency and sustainability
By Charlie Steer-Stephenson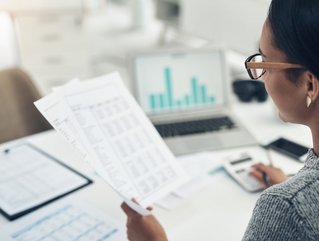 We consider how Indirect Procurement can help businesses achieve their financial and sustainability goals, as an important part of procurement strategy
The name 'Indirect Procurement' (or 'Non-Production Procurement') implies that this aspect of sourcing and purchasing is less important than Direct Procurement. But in reality, the purchasing of goods that maintain day to day operations within a business, such as office supplies and equipment, can have a significant impact on every aspect of a company's processes.
The broad scope of Indirect Procurement means that the practice requires its own expertise, rather than the purchasing of goods being left to functional areas. For instance, leaving the purchasing of IT equipment to the IT team can trigger tensions and unnecessary spending as functional employees are less likely to have sourcing and purchasing expertise.
Larger global companies are more likely to have the capability to fund a dedicated Indirect Procurement team. For smaller and medium-sized businesses, we recently discussed the value of virtual procurement services that offer business management support in specialist areas – including Indirect Procurement.
As the digital supply chain continues to develop, it's crucial that businesses refine their sourcing strategies and ultimately reduce spending on internally-consumed goods, as well as those being sold on. Not only does Indirect Procurement support the everyday functioning and productivity of a business, but it's also one area where finances and sustainability goals can be leveraged.
Reducing costs through strategic sourcing of Indirect goods
According to Retail Technology Innovation Hub Indirect Procurement makes up nearly 80% of all purchases. For companies where profit is central, managing Indirect Procurement more carefully is therefore an effective cost-saving strategy – especially in a world of high inflation where limiting financial pressure is essential.
It's obvious that procurement professionals who are skilled in negotiating rates from suppliers can reduce a company's spending, and therefore increase profitability, considerably. But while many companies would typically look to reducing raw material and packaging spending, leading global professional services firm Alvarez & Marsal explains that it's the overlooked spending areas like logistics, maintenance, IT etc. where huge savings can actually be made.
"In our experience, all indirect procurement savings can be realised within 24 months post-close, with up to 70% achieved during the first year and up to 20% in the first 100 days," Alvarez & Marsal's Managing Director, David Jones, told Consultancy.uk.
Brendan McVeigh, partner at Procura Consulting, also recently spoke to Consultancy.uk about how procurement strategies can drive savings. McVeigh recommended that procurement professionals start by categorising inflationary pressures to understand where the biggest risks are – like transportation costs due to rising oil prices. From there, negotiations can be made with suppliers to ensure that price increases are avoided and discounts received where possible.
Since Indirect Procurement covers such a vast array of goods, companies should be reviewing and analysing their purchasing and use of these goods to maximise efficiency and reduce overall spending on internal operations. Once spends have been cut, finances saved can be used to enhance productivity in other areas.
Indirect Procurement has an important part to play in sustainability
Inverto's 2022 Risk Management in Procurement Study highlighted the ongoing risks confronting procurement professionals. Predominantly focused on the consumer, automotive and engineering sectors in Western Europe, the study revealed that reducing CO2 emissions was the third highest risk (following securing supply and rising prices).
Another recent study by management and technology consultancy firm BearingPoint also found that 98% of business leaders and procurement experts agreed that sustainable procurement is essential. However, only 73% said their company had an advanced approach to sustainable procurement.
Ralf Dilmann, partner at BearingPoint, commented: "Sustainable purchasing transformation is the next CEO challenge, with leaders inspiring their teams to act sustainably."
With rising pressure on companies to contribute to sustainable supply chains by reducing carbon footprint and environmental damage, this plan to 'act sustainably' must focus on Indirect, as well as Direct, Procurement. Having a more streamlined and organised approach to sourcing and purchasing means there will likely be less need for as many Indirect material goods. This has positive sustainability outcomes, as it means less transport, storage and waste overall.
Optimising the sourcing and purchasing of Indirect goods has many benefits for businesses. Amidst supply chain disruptions, financial pressures and sustainability initiatives, Indirect Procurement specialists have an important part to play in helping companies build a more resilient and cost-effective supply chain.