The value of virtual procurement in a digitalising world
By Charlie Steer-Stephenson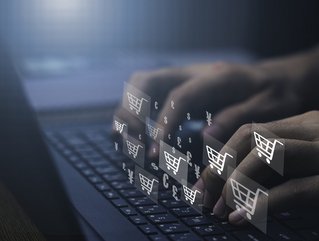 In a world where technology is facilitating remote working strategies, virtual procurement services could be the way forward for small businesses
Procurement professionals are central to companies' strategic sourcing and category management. However, smaller companies don't always have the money or resources to assign a dedicated procurement team, on top of driving innovation and delivering an outstanding customer service every day. For these small companies, procurement is often a reactive measure left to someone in HR or Finance.
In our increasingly digitalising world, virtual procurement offers businesses of all sizes a solution. As the name suggests, virtual procurement is the delivery of procurement services by skilled and experienced professionals, remotely and online.
The COVID-19 pandemic has meant that virtual ways of working (and working from home) have been normalised. Therefore, virtual procurement is a more viable option for small and large companies alike.
The benefits of delivering procurement strategies virtually
Companies like Teleperformance offer business management strategies and a range of customer support services virtually. These online procurement services not only remove the need to give up space and equipment to in-office staff, but they can also be more efficiently directed at projects with targeted return on investment (ROI).
For instance, virtual procurement experts can be employed to conduct a simple contract renegotiation or to submit a bid to several potential suppliers. This means that companies don't need to pay a full-time salary to a team of experts when they can hire a virtual one, as and when they need.
"Our motto at Teleperformance is that 'each interaction matters'. Teleperformance has grown into a global scale organisation that connects the biggest, most respected brands on the planet with their customers. Today, the company has doubled its number of employees compared to when I joined in 2011, transforming its operations while remaining true to its core mission," says Diana Monterrubio, Procurement Global Strategic Director at Teleperformance.
Founded in 1978, Teleperformance has provided a variety of virtual services, including procurement expertise, to 170 markets across 88 countries. The company continues to make strides in promoting the need, and responding to the demand, for virtual business management support.
Virtual procurement can help companies overcome supply chain disruptions
As businesses and procurement teams are faced with ongoing supply chain disruptions and shortages, virtual procurement is an important option for small businesses as a form of risk management. Where companies don't have their own dedicated procurement teams, it's vital that they have access to specialist knowledge in times of crisis – or even in preparation for them.
Speaking about the recent global shortage of semiconductor components, Monterrubio adds: "For the last two years, we have been developing a forecasting and negotiations plan: to supply our clients with the technology needed, even with the current shortage. This has certainly been the biggest challenge of my career for the last two years, which is why we have great partners that we work with to help navigate these storms."
Ultimately, virtual procurement means that small and medium sized businesses can access the same business management strategies as large enterprises, from assessing spending and identifying saving opportunities to negotiating processes and delivering competitive pricing. This is crucial for businesses across all sectors, as the need for digitalised forecasting and planning becomes increasingly important in the face of systemic change.
Tune in to our Procurement & Supply Chain LIVE event in October 2022 to hear more about virtual procurement from Diana Monterrubio at Teleperformance.