Tealbook: Preventing digital transformation burnout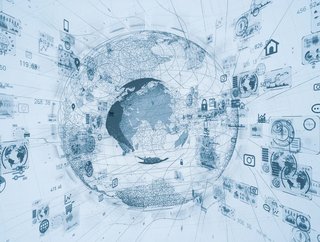 Discover how procurement professionals can prevent digital transformation burnout within their organisation, according to Tealbook's Katie McEwen
Has your organisation been discussing the potential for digital transformation? In the last five years, many procurement professionals have dedicated their time to aligning their strategies to begin a digital transformation, yet too often unforeseen events have put on the breaks or suspended altogether the launch of such strategies.
"In fact, according to McKinsey, more than seven in ten survey respondents say the progress of digital transformation efforts has slowed or stalled at some point," said Katie McEwen, Community Advocate at Tealbook.
As the disruption from unforeseen events subsides, the process begins again and the cycle continues. However, the more frequently this happens the more organisations begin to experience 'digital transformation burnout'.
"Even with a large number of companies experiencing that stall during the digital transformation process, there are several steps that can be taken to avoid burnout and ensure that your journey to using more innovative technology goes smoothly," added McEwen.
Discover five ways procurement professionals can ward off 'digital transformation burnout' in their organisations below:
Define the immediate needs
Today's procurement professionals are inundated with tools and software that can be used to address the needs of an organisation. Navigating the sea of options is vital in order to ensure that the function gains the most value out of the technology they deploy.
However, "attempting to onboard multiple tools at once can quickly lead to burnout and frustration," emphasised McEwan.
Instead, define the challenges that need addressing and who is affected by those challenges. With this data, procurement teams can prioritise what needs to be addressed first and focus on a single digital solution at a time.
Leverage the team
McEwan also emphasises the importance of leveraging the unique responsibilities, day-to-day tasks, and opinions of individuals. "Take advantage of these varying perspectives and gauge each person's ideal future state," she said.
Procurement professionals should sit down with their team to clearly communicate the expectations, devising a phased approach to drive the digital transformation shift. It is also important to make sure your plan aligns with the wider vision and business goals.
Build requirements based on insights
After completing the initial gathering of feedback, it is then time to identify the data gaps and gain insights on the outlined challenges. This allows for data-backed decision making based on evident needs instead of desires for new solutions.
"Additionally, it's essential to involve stakeholders in this planning process. Keep in mind that stakeholders aren't just the executive team or finance department who will be backing the purchase of these solutions [...] Involving everyone affected by digital transformation can help avoid friction and enable efficiency down the line," said McEwan.
Define a timeline
When implementing a successful digital transformation, it is vital for procurement professionals to detail a realistic and detailed timeline to avoid burnout.
"Ensure your plan includes your firm requirements for the solution before you begin working on an RFP, as well as an ideal and stretch launch plan for how you would like the implementation timeline to go," commented McEwan.

It is important to be realistic with expectations, "the last thing you'll want to do is rush the project only to have important checklist items fall through the cracks or see the project stall entirely," she adds.
Once implemented it is important to perform a retrospective on the success of the process. "Measure specific KPIs that can be used to have an even more data-backed process for your next digital solution onboarding," commented McEwan.
Start small
With it being all too easy to get wrapped up in the capabilities technology can provide, it is important to ensure that you do not get lost in the sea. "Don't dive in too quickly before you can get a handle on how the solution works," commented McEwan.
To avoid this, begin with small projects that are focused on business initiatives, and determine the solutions that will deliver value, solve an immediate need, and expose overlooked pain points.
McEwan identifies four starting points for procurement professionals:
Contract management
Data/analytic tools
Supplier marketplaces
Payment tools
"By focusing on the core components for a successful transformation first, you can see faster value, return on investment, and adoption. It's important to note that every strong procurement decision, from what digital solutions you implement to how you find suppliers, should be based on strong data," said McEwan.
She adds: "Too often, data is seen as an after-thought, something to address once solutions are implemented, when, in reality, data should be at the forefront of any digital transformation and be considered first. Without good supplier data, you may not even be able to spot gaps in your procurement process that could be addressed through digitisation efforts. A supplier data foundation is an integral part of the digital transformation process and necessary to efficiently and effectively meet business needs."
To find out more, click here.