Simfoni's eProcurement Solution chosen by Gulftainer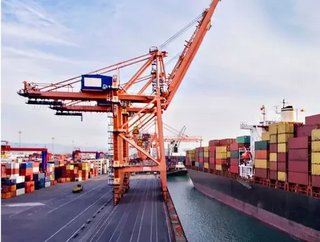 Gulftainer logistics has chosen Simfoni eProcurement solutions for its digital transformation strategy that involves better spend management...
Procurement has become a primary focus for large scale supply chain companies as digital transformation becomes an integral part of continuous development. 
One of the world's leading container shipping ports in the United Arab Emirates (UAE) is run by , who has recently taken on Simfoni as a partner in its strategy for digital transformation. 
Gulftainer runs port logistics operations across the UAE, Saudia Arabia (KSA), Iraq and the United States (US).
The company announced that they had chosen Simfoni as a comprehensive provider of eProcurement processes.
Who is Simfoni?
offers digital solutions for procurement analytics and spend automation, specialising in "the provision of digital technology that streamlines the procurement process". 
The aim of the company's existence is to provide its customers with value through machine learning and artificial intelligence to save them time and money while identifying ways to reduce risk.
Simfoni's Operations Manager, Zoya Ali Khan, spoke about the benefits to its clients. 
"For Simfoni clients, the time allocated to optimising value is probably the most important measure of success. The current economic environment makes this metric even more relevant than ever," explains Khan.
"We are able to leverage our market knowledge and subject matter expertise to source deals that generate significant savings right from the very first order put through the platform."
According to Chirag Shah, Chairman of Simfoni, the commercial procurement model offers a "Pays As You Save" function. 
This gives the client the ability to link the digital transformation cost to the "level of spend adoption, and the benefits achieved," making it "the most accessible eProcurement implementation available anywhere in the market," says Shah.
A Thriving Partnership
According to Engineering - Procurement Head at Gulftainer, Pietro Nesti, it began working on the procurement process with Simfoni just six weeks ago. 
Understanding the barriers to implementing eProcurement, Nesti explains how satisfied the company is with the technology. 
"eProcurement implementations are notorious for poor levels of adoption and complications with configuration. The Simfoni system was configured and operational within the first week", said Nesti.
He claims Gulftainer has obtained an 80% adoption rate of the technology, by end-users, in its second month of implementation. 
"End users love the system and find it easy to use with faster cycle times and greater choice."
Likewise, Shah is satisfied with the outcome of the partnerships.
"It is wonderful to witness yet another client valuing the benefits of our solution, and I am very grateful to the Executive Board of Gulftainer for putting their faith in us."